Tourism
Where to Stay in Abu Dhabi – the 5 Best Areas and Hotels for Every Budget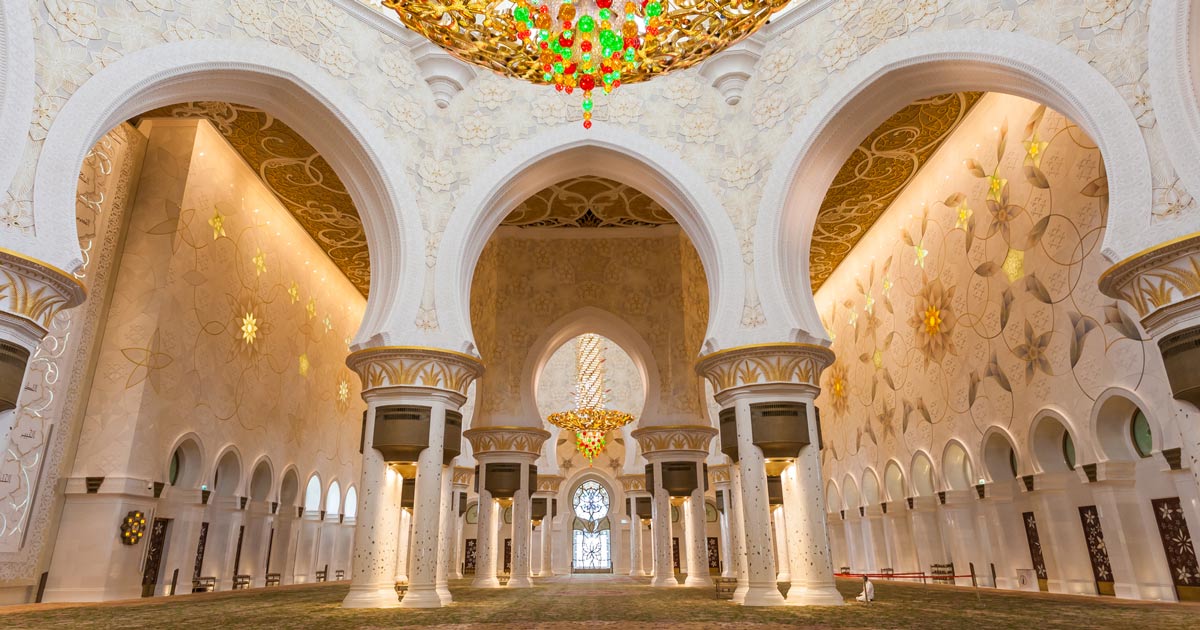 Welcome to the land of gold and luxury! The capital city and the largest emirate in the UAE is one of the best places to stay ever! This city is a heaven for luxury cars and super-high buildings with the most peculiar designs, and let's not forget about the hotels in Abu Dhabi, which are the best sight for sore eyes!
Even the Abu Dhabi International Airport looks like a spaceship! Home to the largest desert in the world and the largest mosque in the country, Abu Dhabi's magic will make you fall in love with the city and never want to leave!
There are tons of places to see here from Saadiyat Island to the Etihad Towers, but let's first find the best hotels where to stay in Abu Dhabi. I've looked through many lists of Abu Dhabi hotels located just a few minutes away from all the attractions and made the greatest list for you but I can't secure you a spot, so make sure you book in advance to get the best deals!
Let's go, the bustling downtown won't stop for us!
If you are in a hurry
If you want to book now, quickly browse this list with the best hotels for where to stay in Abu Dhabi all located in The Corniche area
Here's a map that will help you visualize all the areas where to stay in Abu Dhabi that I will be talking about in this post. All of which are in the Downtown area.
1. The Corniche – where to stay in Abu Dhabi for the first time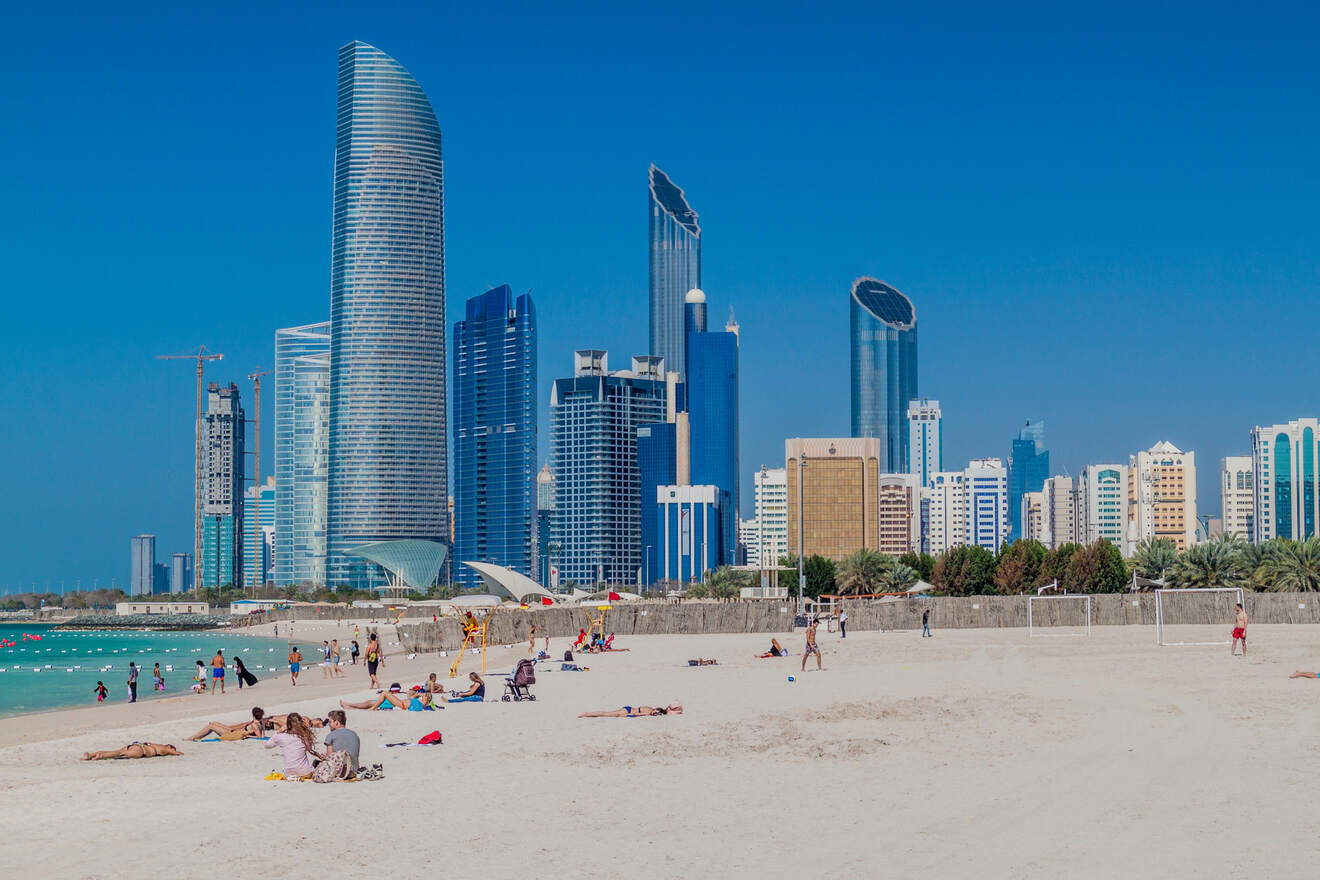 I'm sure I speak for everyone when I say that I love traveling to diverse places! Give me beaches, sun, local vibes and a bit of an urban atmosphere as well, because we all know how nice it is to shop in a city you've never been to before!
The Corniche is a gorgeous and modern area and one of the best places where to stay in Abu Dhabi that boasts an impressive and modern waterfront promenade, just perfect for those Arabian sunset strolls during the hot summer days.
You'll find tons of luxury hotels on the beach, restaurants, cafes, and a few children's playgrounds. At night, The Corniche becomes even more alive as everyone comes here for a breath of fresh air or to chill in one of the shisha cafes. If you haven't had enough of the luxury hotels and skyscrapers here, then take the train and visit the beautiful Dubai city for even more impressive towers or check out these 14 things to do!
This area is definitely one of the best places where to stay in Abu Dhabi if you're visiting the special capital city of the UAE for the first time. The beach is just a few minutes away on foot, and it's one of the most scenic spots in the city, at least for a tourist! Beautiful blue water, soft white sand, and the stunning Abu Dhabi skyline as a backdrop.
It's quite rare to find such a pristine beach in such a unique location. Those sunset pictures will look amazing here! The beach is quite popular and it has sunbeds and umbrellas, but you'll also find private beach areas as well so make sure you check before going.
Other accommodation options in The Corniche
Things to do in The Corniche
Relax all day long and swim at The Corniche beach
Go shopping in the Marina Mall
Take a stroll around The Corniche Park
Admire the architecture of The Landmark and Baynunah Tower
Take the kids to the nice playground in the Family Park
See some cool pieces of art at the friendly N2N Gallery
Eat a delicious traditional meal at Chagh Kabab
Cool off during a hot summer day at the Lake Park in The Corniche area
2. Yas Island – best place to stay in Abu Dhabi for families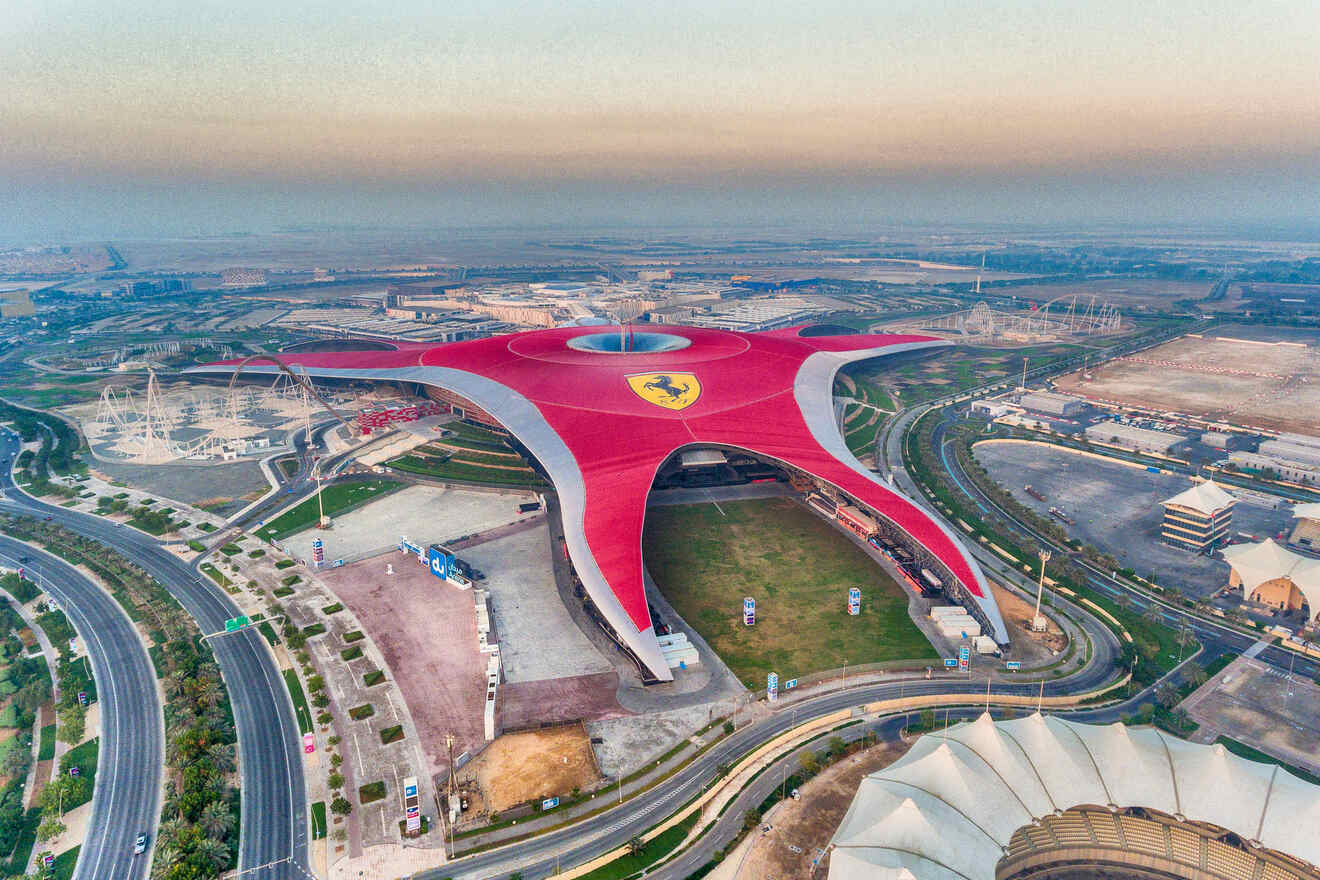 Located 10 miles (20 km) away from the city center, this area is filled with entertainment opportunities for every type of traveler! Especially for those of you who are visiting Abu Dhabi with the kids. You'll find the best hotels in Abu Dhabi here, from luxury hotels to budget ones but I recommend booking in advance. This area has tons of attractions and always gets people looking for accommodation early.
One of the biggest attractions here is the famous Ferrari World, a cool amusement park that opened in 2010 and has since then made tourists flock to try the world's fastest roller coaster, Formula Rossa! I'm sure the kids will love this place and trust me, it's going to be difficult to get them out of here!
Don't worry, they'll come running once you tell them that there are so many other things to see like the Yas Waterpark, a huge park with activities for every age, from young children to adults who crave an adrenaline rush! Here you'll also find the Cinesplash, the first water cinema in the region. Movies in the water? How cool is that?
It's pretty impossible to get bored Yas Island, seriously! And if you still have some time or energy left after visiting all those amazing places, the Yas Marina Circuit is where you'll find the Abu Dhabi Grand Prix, a Formula One motor racing event! So if I have any sports enthusiasts among my readers, you've hit the jackpot!
Other accommodation options in Yas Island
Things to do in Yas Island
3. Al Zahiyah – where to stay for a local experience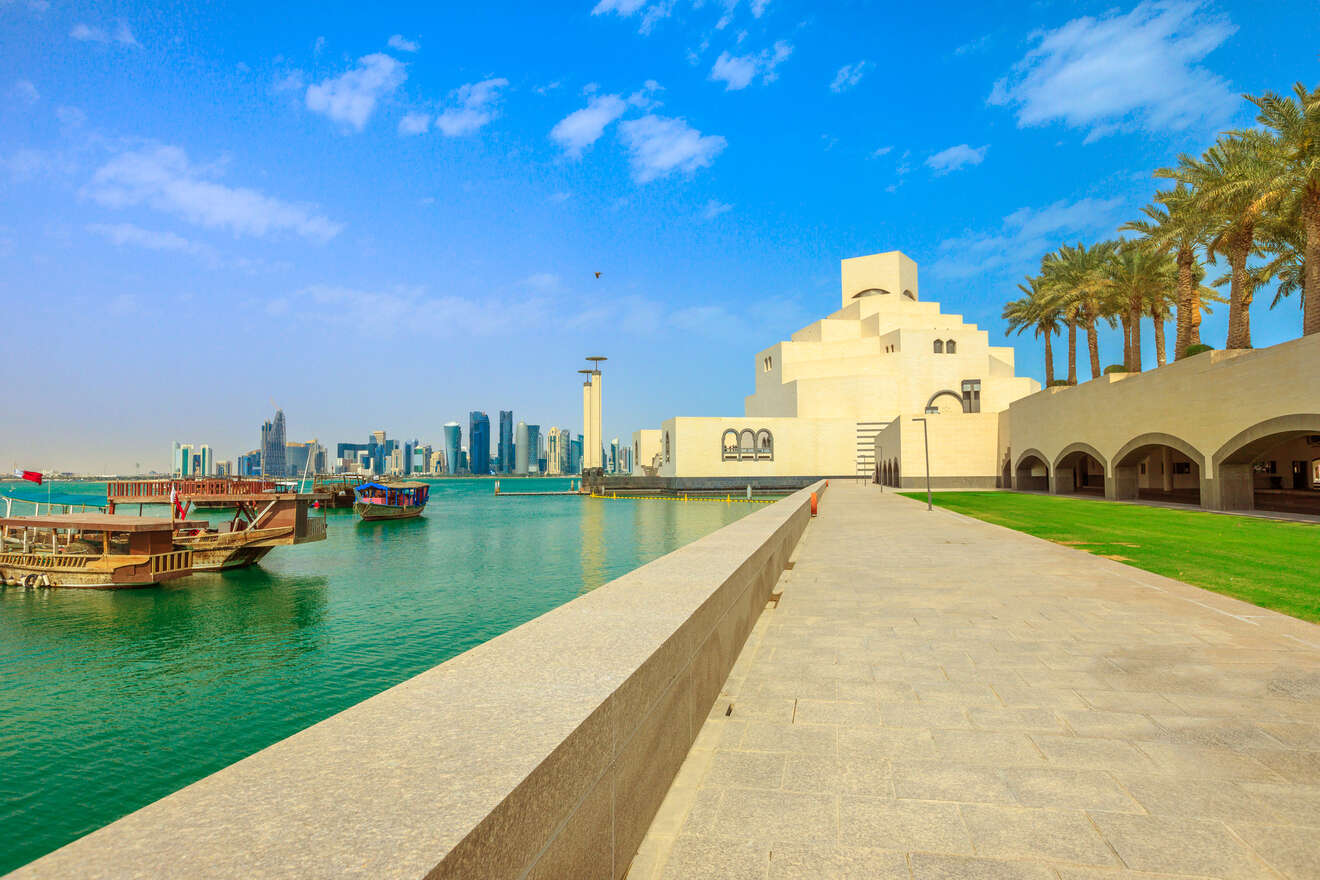 Located in the north part of the city, this central neighborhood used to be known as the Tourist Club Area and it's one of the oldest sides in Abu Dhabi. Although now Al Zahiyah has a few more modern buildings and looks cosmopolitan, it still has that old charm and is one of the best places to experience the international atmosphere that makes the United Arab Emirates so famous.
Unlike The Corniche, this area is filled with local people who have settled here from all around the world, so you should definitely book your hotel here if you want to experience the authentic multicultural side of this city.
You'll taste the Arabic culture in this district, so get ready to explore a lot of narrow streets, friendly restaurants, and cute local shops. Al Zahiayah is made up of a mix of residential and commercial buildings. Expect to see many well-known Abu Dhabi hotels, business towers, and some residential buildings in this district.
For those of you who are looking for where to stay in Abu Dhabi to have the perfect shopping experience, then Al Zahiyah area is your spot.! I recommend going to the Abu Dhabi Mall, which has over 200 shops plus some new restaurants that you can try! And if you want to see the modern towers and buildings, Al Maryah Island, the business and financial hub of Abu Dhabi is right next to this neighborhood.
Other accommodation options in Al Zahiyah
Things to do in Al Zahiyah
Explore the narrow streets and enjoy the local culture in Al Zahiayah
Go shopping for souvenirs in the Abu Dhabi Mall
Discover the best restaurants in the area
Take a stroll in Electra Park
Go for a coffee at the friendly Lotus Cafe & Lounge
4. Al Raha and Khalifa City – best place to stay for budget travelers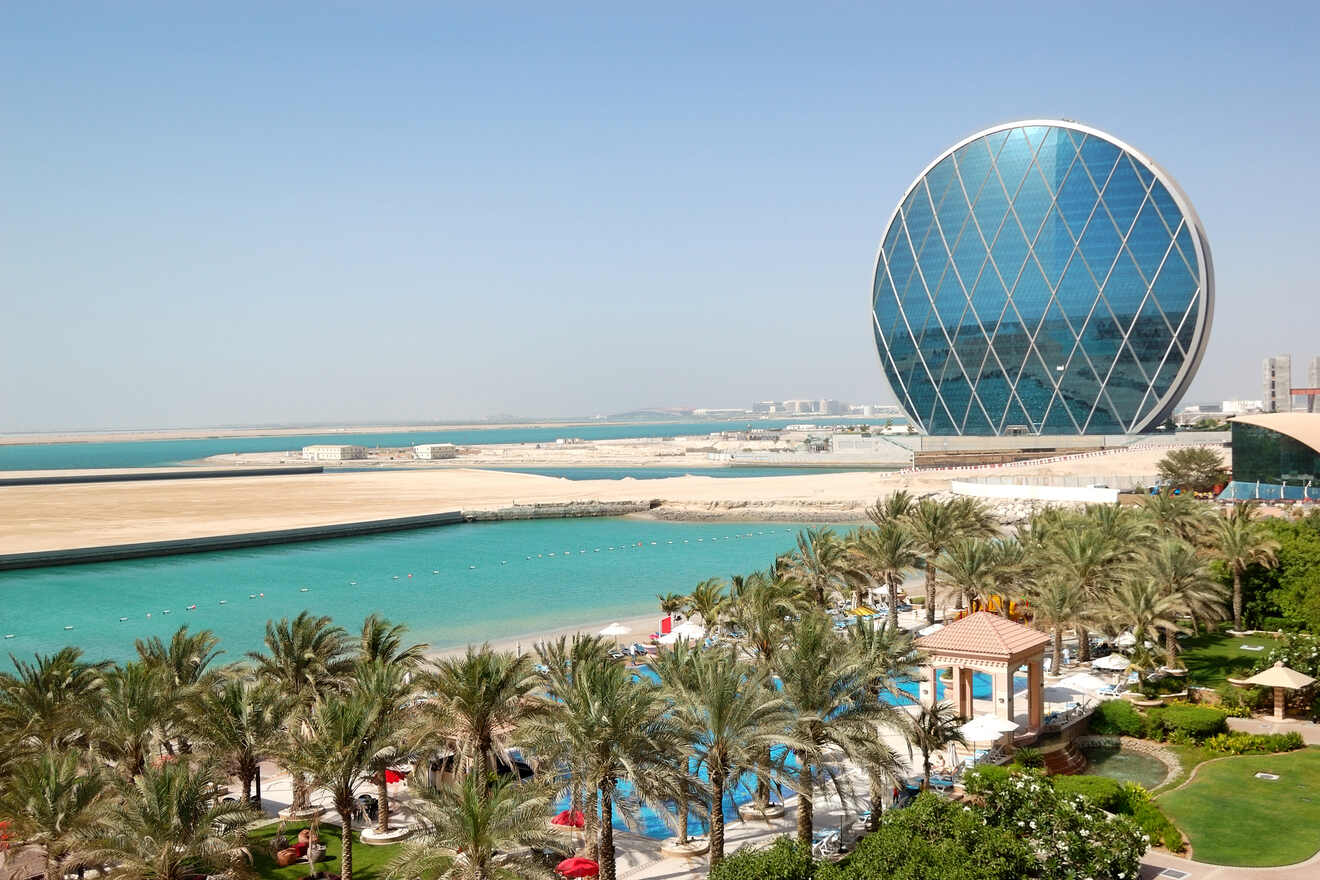 These two neighborhoods are located one next to another, right in the southern part of the city. Popular among travelers who stay in Abu Dhabi on a budget, these areas are a bit further away from the city center but you can always use public transport to visit some big attractions.
One of the most important landmarks in Abu Dhabi City, the Sheikh Zayed Grand Mosque, is not too far from Khalifa City, and actually on the bus route to the airport. It's a must-do while you're here, the Mosque is the biggest one in the country, and the architecture is simply spectacular!
Conveniently travelers looking for where to stay in Abu Dhabi, United Arab Emirates, these two areas are located super close to the Abu Dhabi International Airport! So you don't have to worry about paying a lot of money for a cab or wasting too much time with public transport if you only have a short trip.
The Al Raha neighborhood is home to another fantastic beach, a very chilled place filled with villas and apartments right on the banks. Because a lot of local people frequent this place, you'll also find a few grocery stores to help you save even more should you wish to cook for yourself.
Khalifa City is not too far from Saadiyat Island, and it's another residential area that's becoming more popular among travelers. The neighborhood is very relaxed, and it has a lot of green spaces and parks. I love a city that cares about the fresh air in the hood!
Other accommodation options in Al Raha and Khalifa City
Things to do in Al Raha and Khalifa City
5. Al Khalidiya – the trendiest place in Abu Dhabi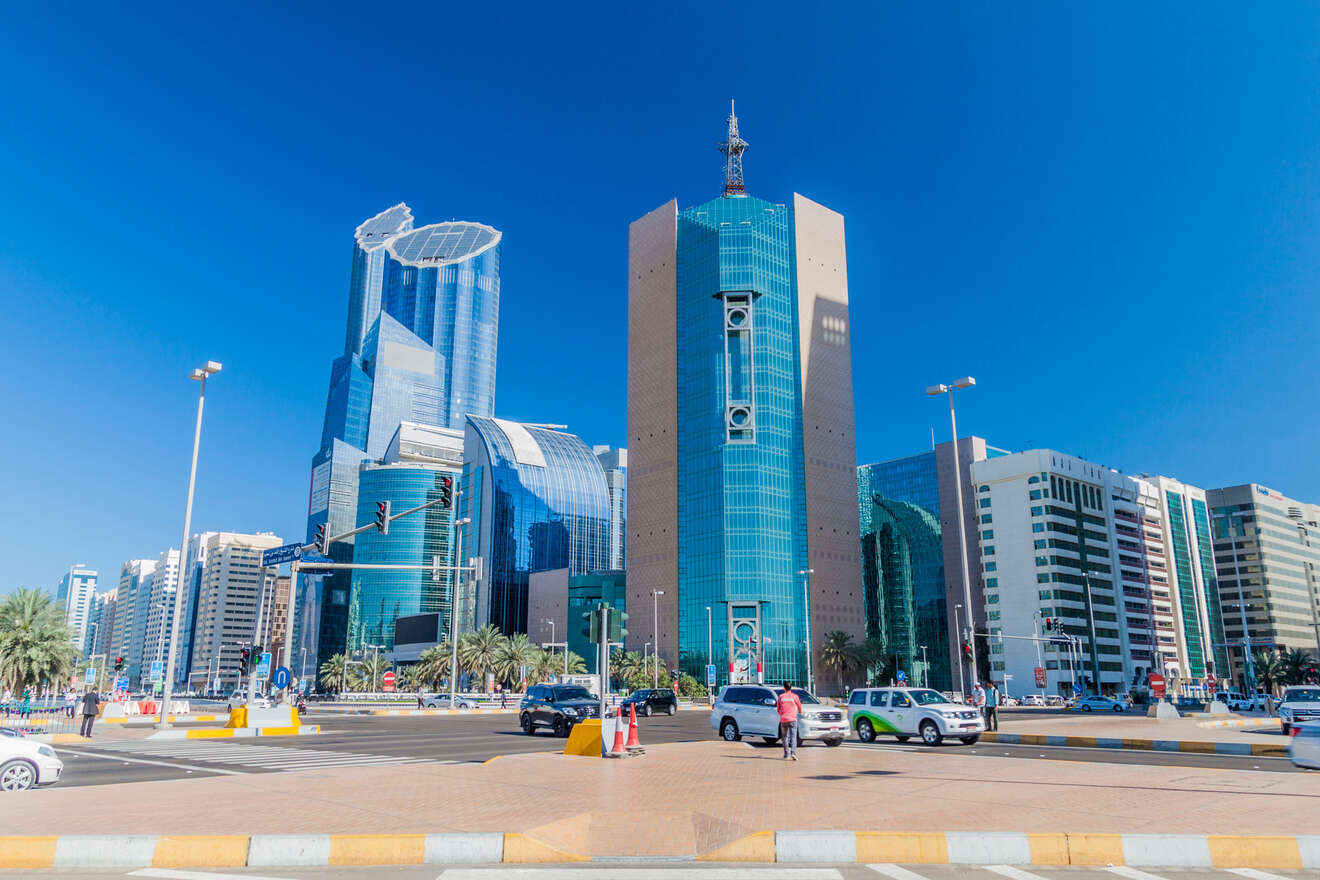 Located right near The Corniche area and the beach, this central neighborhood has long been seen as Abu Dhabi's underrated cultural hub. A place where the old meets the new, you definitely get the best of both worlds here, including some cool art galleries, restaurants, and let's not forget about its proximity to the beach!  
Many people who stay in Abu Dhabi say that Al Khalidiya is not a destination but a whole experience, and I couldn't agree more! The area is super colorful and showcases some of the older architecture of the city as well. If you're looking for where to stay in Abu Dhabi, I highly recommend this place as one of the coolest spots and it has one of the best luxury hotels in the world, the Emirates Palace!
I'm sure all my foodies' out there will appreciate all the street food spots in Al Khalidiya and the variety of restaurants here will have you visiting a new cuisine every day! They even have a restaurant inspired by the Game of Thrones tv series! I told you, this location has some very unique spots!
Other accommodation options in Al Khalidiya
Things to do in Al Khalidiya
Frequently asked questions about Abu Dhabi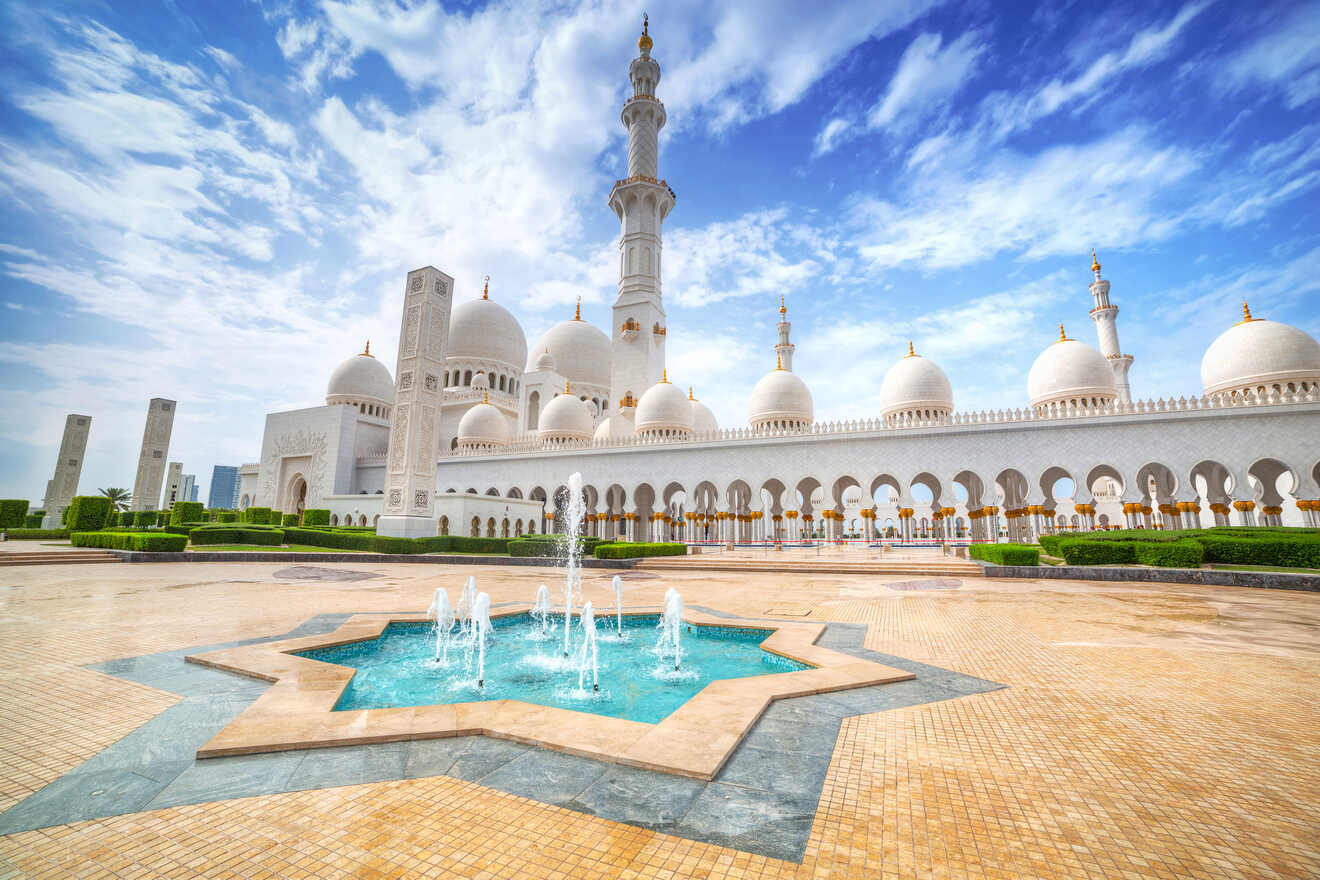 Conclusion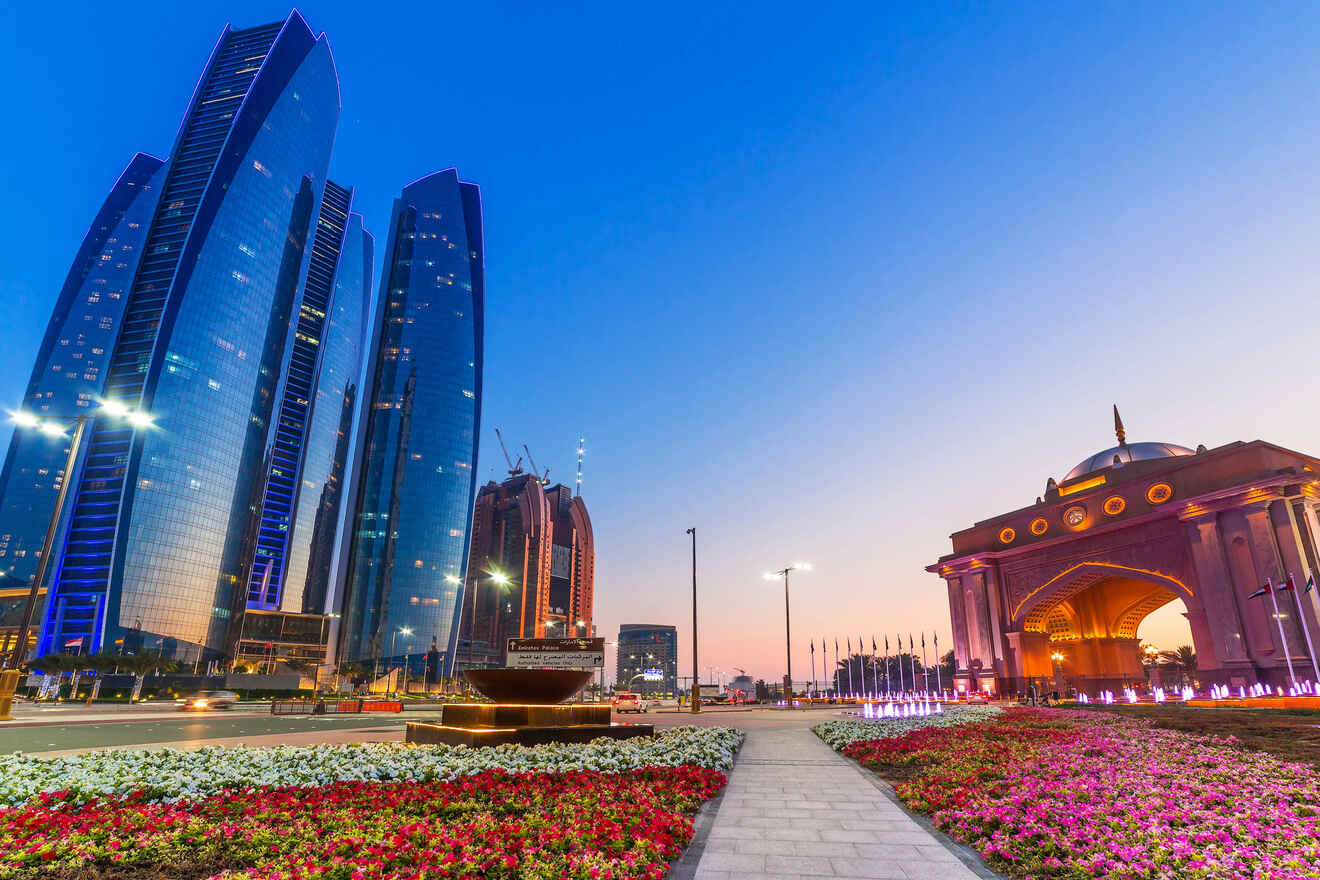 I don't know about you but after seeing all this luxury and the incredible business center of this city, I might find some places to stay in Abu Dhabi forever! I hope this post helped you decide where to stay in Abu Dhabi, which luxury hotels to book, and which location suits you best.
I know I gave you tons of places to stay and luxury hotels options but here are my absolute two favorites both located in The Corniche area:
It might seem like the list of hotels in Abu Dhabi is never ending but they sell really fast and I suggest you book yours in advance to make sure you get the best of the best!
Have fun experiencing the culture of this magical city, visit the amazing Etihad Towers, Al Maryah Island, and Saadiyat Island, and eat all their delicious food! Don't forget to leave me a comment if you have any questions or just want to rave about the luxury places in Abu Dhabi.
Have an amazing trip,
Victoria
Source link