US
Jeb Bush: America is failing its workforce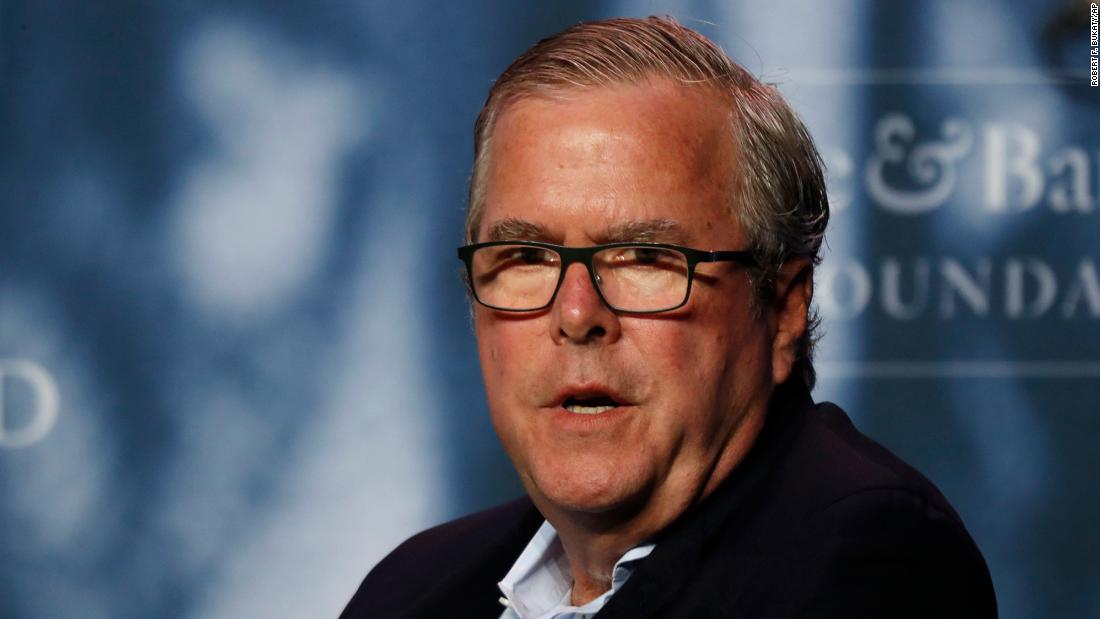 What's worse, our workforce policies do a poor job of retraining people for the workforce of tomorrow. According to a study by PwC, roughly
three out of four
working Americans are ready to learn new skills to stay employable, but government-sponsored job training programs have a
mixed-to-poor
track record.
Most Americans get the best education they can afford when they're young and then start working. But they don't stop there. They might take on a part-time gig, go back to school, take a few stretch assignments or follow the advice of a mentor.
But is that DIY model going to work as a growing number of Americans face the risk that their job path might be closed off by automation, artificial intelligence and other technologies?
I don't think so.
The problem is that our workforce and career preparation programs, in our school systems, colleges and various technical training centers, fail most Americans who want to better themselves.
A new model for college and career preparation would have more measurement, more accountability, more relevancy and more flexibility.
It would continue to treat the four-year degree as a primary goal for all, but not to the exclusion of other high-quality and respected pathways. After all, college isn't always the right place to learn for 18-year-olds; some students might benefit from earning a valued credential and some work experience first.
First, we need to build more ways for students to accelerate their postsecondary education without the need to be on a campus. Students can start earning college credits through Advanced Placement, dual enrollment and International Baccalaureate programs while still in high school. Distance and virtual learning can deliver to students the fruits of learning without the expensive, in-person campus experience.
What would this look like in states across the nation? Learning would be available through private industry-sponsored academies and community colleges alongside union-sponsored apprenticeships.
With better education-to-workforce pathways, military veterans and others would be able to get course credits for demonstrated skills and prior work experience. It would be easy to enroll in apprenticeships and work-study programs. When people need a few more college credits to graduate or get a certification, they could get it affordably.
At the heart of all these efforts would be a simple recognition of reality: There are very few workers in America today who can afford to do the same task and expect the same pay, year after year. It's a dynamic world, and America remains a dynamic place.
It's time our workforce programs respond as well. For too long we have allowed workforce preparation programs — starting in our public schools and extending into community colleges and elsewhere — to stay on auto-pilot, largely unchanged and unresponsive to the changes happening all around them.
We could be doing a lot more to help Americans learn the skills to earn a living and make their way in the world, independently and free from debt.
Source link