US
Opinion: The pipeline that President Biden needs to stop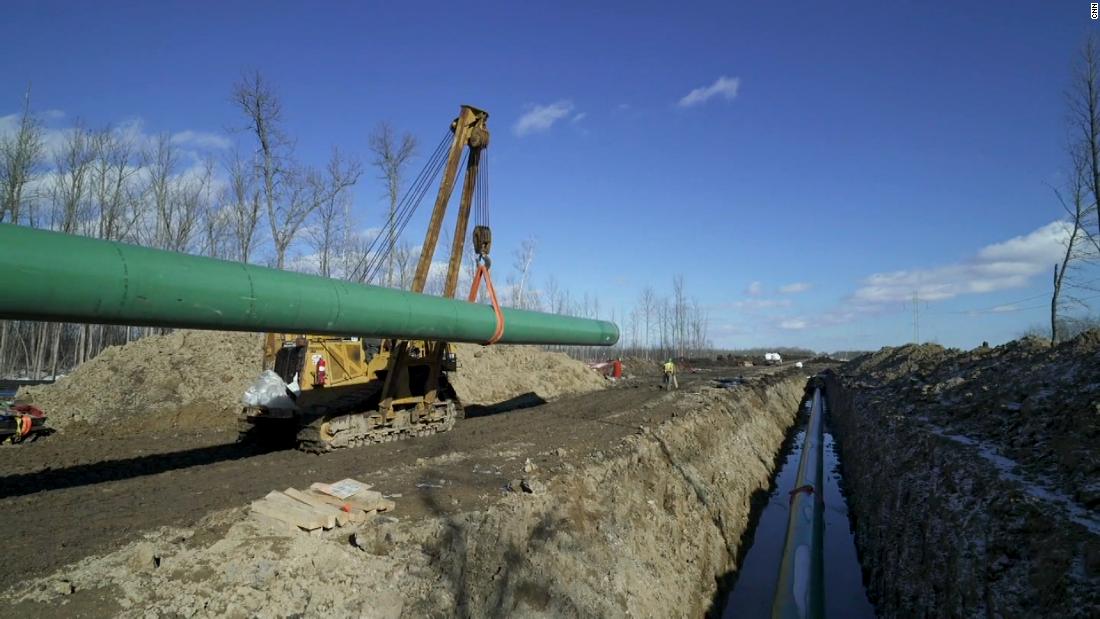 We're just two months into President Joe Biden's administration. On his first day in office he
revoked
the permit to halt construction of the Keystone XL pipeline, another long-fought tar sands oil project proposed out of Alberta, Canada. Climate science and racial justice are clear priorities for this administration. Science isn't a bad word and Covid-19 is a crisis, not a hoax.
Yet, here in the north woods of Minnesota, any progress feels far away. It's hard to celebrate when your sacred places are threatened to be torn apart in front of your eyes. Tears swim in tired eyes and prayers go up for the delicate wild rice beds downstream, the generations not yet born and the pain of inequity as old as the state of Minnesota.
As an immigrant and an indigenous person, we see the interconnectedness of climate justice, of structural racism and disregard for human life. Climate change does not stop at the border of a reservation or a state or a country — it impacts us all. The decision to move forward with the implementation of Line 3 is a decision made for the entire world and for all future generations of humanity. Now is not the time to be silent. Now is the time to raise our voices and urge President Biden to take action to stop Line 3.
This article has been updated to clarify that the Ojibwe people protesting the Line 3 pipeline also showed their support for the George Floyd demonstrations last summer.
Source link