US
Clyde Bellecourt, Native American civil rights leader, dies at 85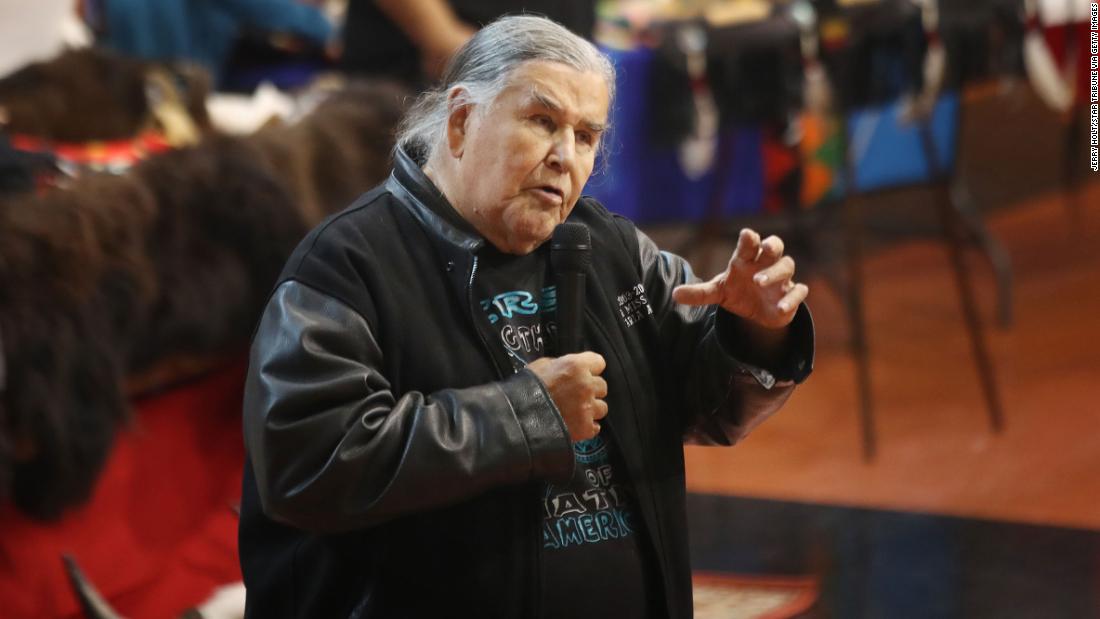 Bellecourt co-founded AIM in 1968 to help advocate for tribal sovereignty and better housing and opportunities for Native Americans in Minnesota and across the US.
He was the group's last living original founder.
"It (AIM) created an awakening on a national level of our people," his niece and current AIM's Executive Leader Lisa Bellinger
told CNN affiliate WCCO
. "It was never just a job for him. It was a way of life."
Some of the group's early work involved protecting Indigenous people against police brutality. By patrolling neighborhoods and taking down badge numbers, the group tried to hold police accountable and prevent Indigenous people from having their rights violated. Bellecourt eventually became the co-chair of the Minneapolis Police Community Relations Council.
Throughout his life, Bellecourt worked to make jobs, health care, education, and legal services accessible to Native American communities.
Bellecourt inspired other Native American activists like Winona LaDuke, who is the executive director of Honor the Earth.
"Clyde Bellecourt worked most of his life upholding the rights and dignity of Indigenous people in North America. But his charisma and influence were felt worldwide," she told CNN in a statement. "Like his beloved fellow founders of the American Indian Movement (AIM) he was a powerful inspiration to a generation of activists and supporters, and his legacy will continue for the next seven generations and beyond."
A grassroots movement grows
Although the Minnesota group started out as a local movement that tackled poverty, poor housing and treaty rights, they later grew to a national movement.
AIM's leaders drew the attention of the FBI and the CIA for tactics that were considered militant by some. In 1973, the group took over Wounded Knee on the Pine Ridge Reservation in South Dakota to protest the US and tribal governments. The 71-day occupation had periods of violence and two people died in a shootout.
Fight to ban racist mascots
Bellecourt was one of the first to advocate against the use of racist names in the sports world and helped create the National Coalition on Racism in Sports and the Media in 1991. He called for the former Washington Redskins to change their name and in 1992 he was a part of the group that protested the Super Bowl headlining the Washington Football team and the Buffalo Bills. The team finally changed its name to the Washington Football Team in 2020 after years of advocacy on the part of many.