Tourism
Where to Stay in Houston – The 5 Best Neighborhoods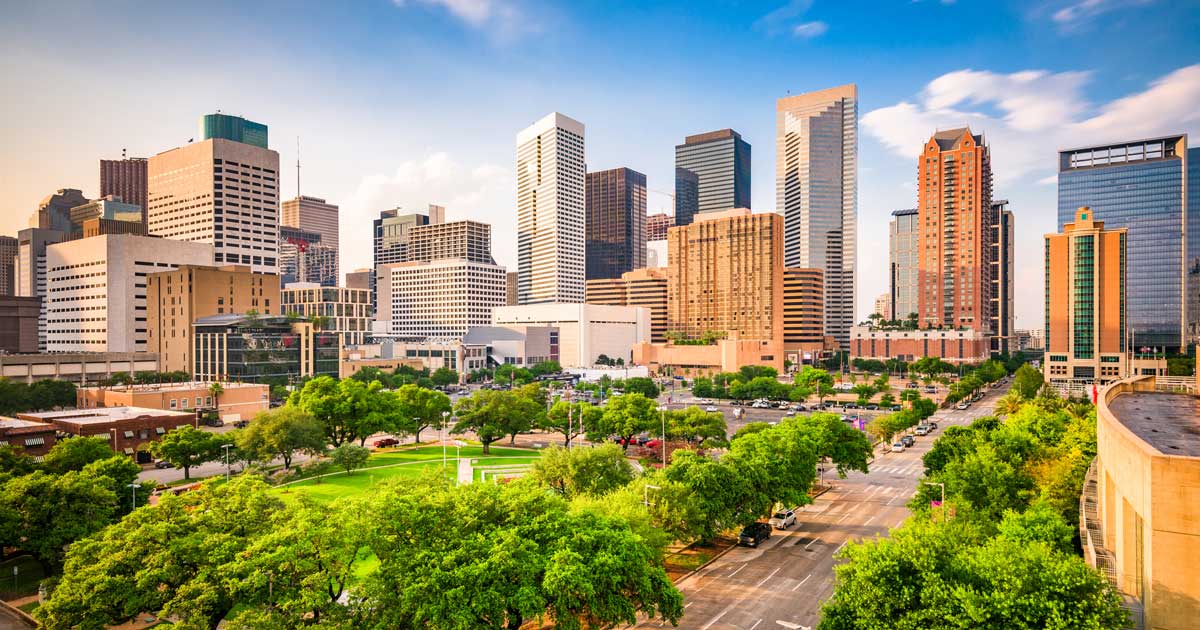 "Houston" was the first word being heard from the moon. Today, hosting the Johnson space center, Houston is known as the world capital of space exploration and the most populated city in Texas, plus the fourth most populous city in the US! Be ready for its incredible artistic and cultural scene, its special Texas-Mexico fusion cuisine, exciting nightlife, and crazy shopping!
This modern town has the power to amaze anyone… Did you know that it has the largest theatre district outside of Broadway? And that it hosts the biggest shopping center in Texas? Or that here you can find the first traditional Hindu temple in the nation? I bet not… so what are you waiting for? It's time to think about where to stay in Houston and what to explore!
And here comes the hard part. The city has countless things to see or do and an incredible number of neighborhoods (I counted at least 21!), all of them with their own personality and tourist attractions. But don't worry, I've been searching among all the best booking websites and gathered the best accommodation options, divided by the city's main areas to stay in Houston for you.
Here are my highest recommendations for any budget and traveler from party enthusiasts to families, art lovers, and shopping addicts. Take the time to make the best choice but make sure you book your accommodation in advance, this tourist gem is not waiting for you!
Ready? Let's go!
If you are in a hurry
Don't have much time to decide where to stay in Houston? Here's a quick list of the best accommodations in Houston city center, from the most exclusive to the cheapest!
Here's a map of the 5 main neighborhoods to stay in Houston that I'll go through in this post to help you visualize them better:
1. Downtown Houston – perfect area for first-time visitors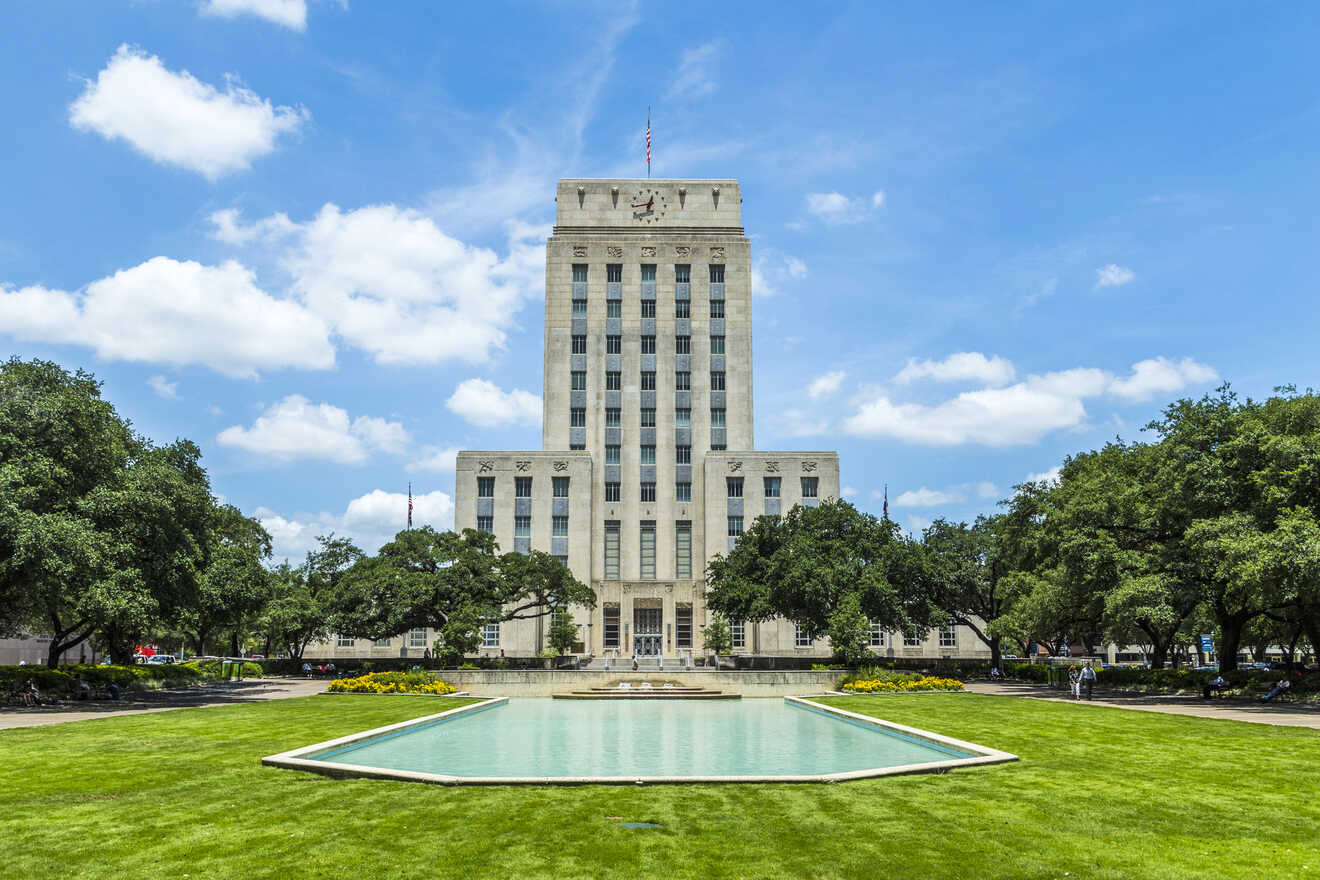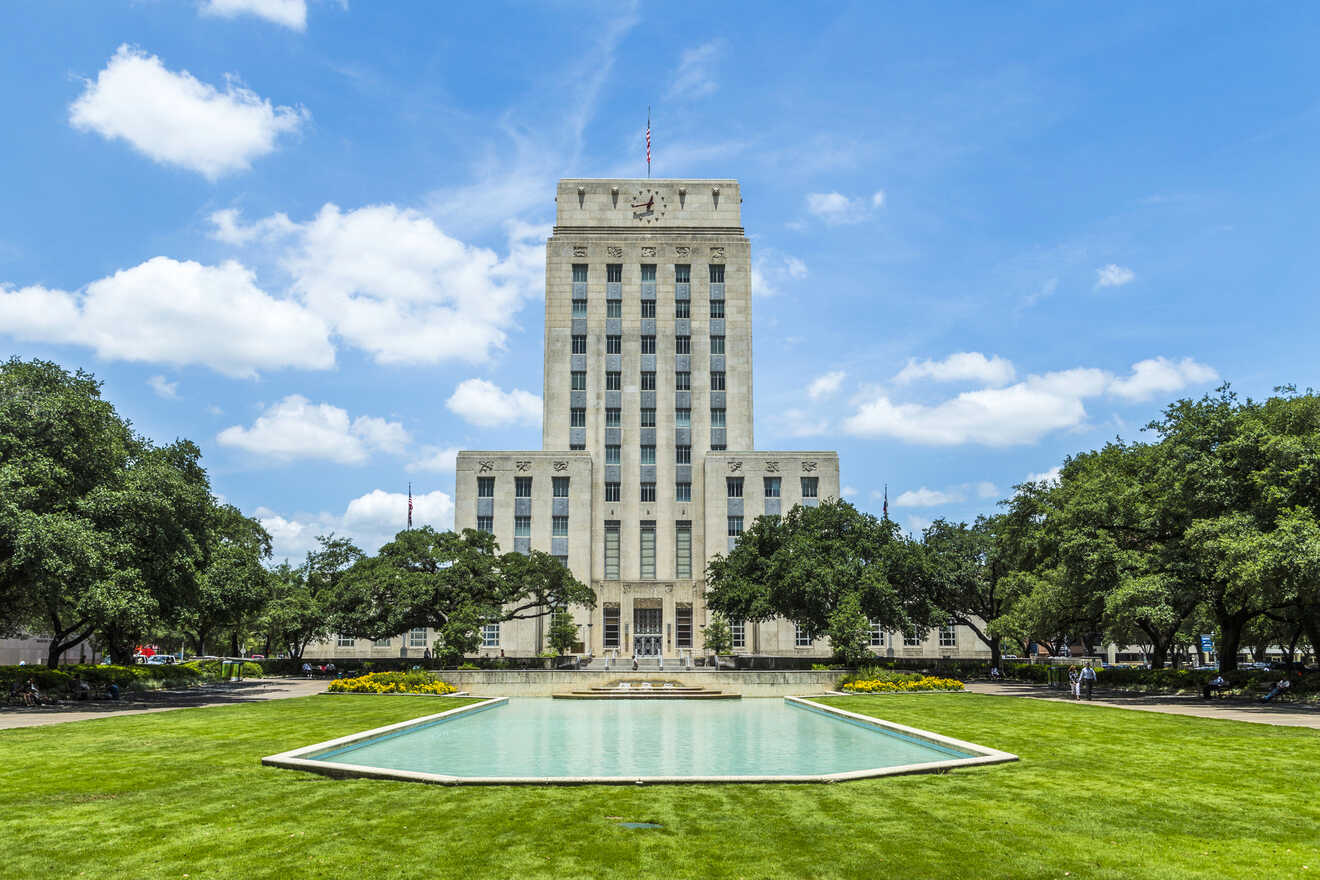 If you're new to the city and you cannot make up your mind on where to stay in Houston, why not be close to everything? The Downtown area, also called "the heart of Houston", is the city's business center. Connected by public transport (with the metro light rail) to every other area, it is the perfect place to start some extensive exploring.
This metropolis is known for its urban architecture, amazing skyline, luxury apartments, and office buildings with great food halls. Downtown Houston itself is worth visiting, as it provides entertainment for people of all ages, the basketball stadium, and ballpark, shopping centers, the theatre district, an exciting nightlife, parks, and activities.
If you're into green spaces, you cannot miss Discovery Green, an urban park where you can enjoy live music, fitness facilities, and a magical ice-skating rink in wintertime!
With so many options, it's no wonder why this area is one of the most loved and visited by tourists. If I were you, I wouldn't risk booking here at the last minute! Take a look at the following great budget-luxury hotels and Airbnb! While you're at it, if you like huge cities like Houston, I suggest you also check out the cosmopolitan Dallas and the fun Austin!
Other accommodation options in Downtown Houston
Things to do in Downtown Houston
Hike or bike along the trails of Houston Arboretum Nature Center
Watch some sporting events at the Minute Maid Park Houston
See some of Texas' tallest buildings: J.P. Morgan Chase Tower
Have an underwater adventure at the Downtown Aquarium!
Take a picture of the colorful "Houston is Inspired" mural
Spend a day in Elizabeth Baldwin Park, Midtown Houston
Explore the Houston Tunnel system
2. Montrose and River Oaks – best area for art enthusiasts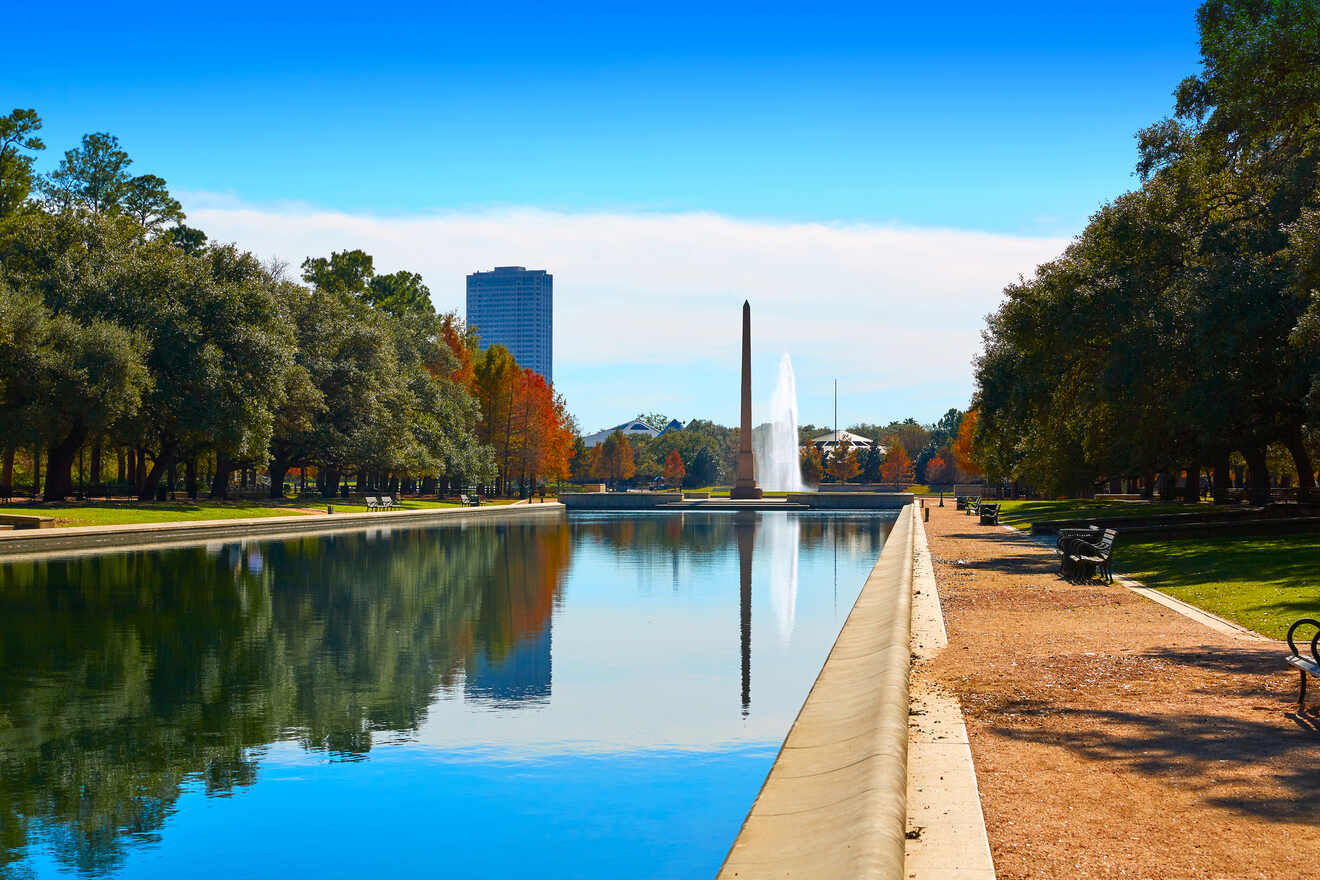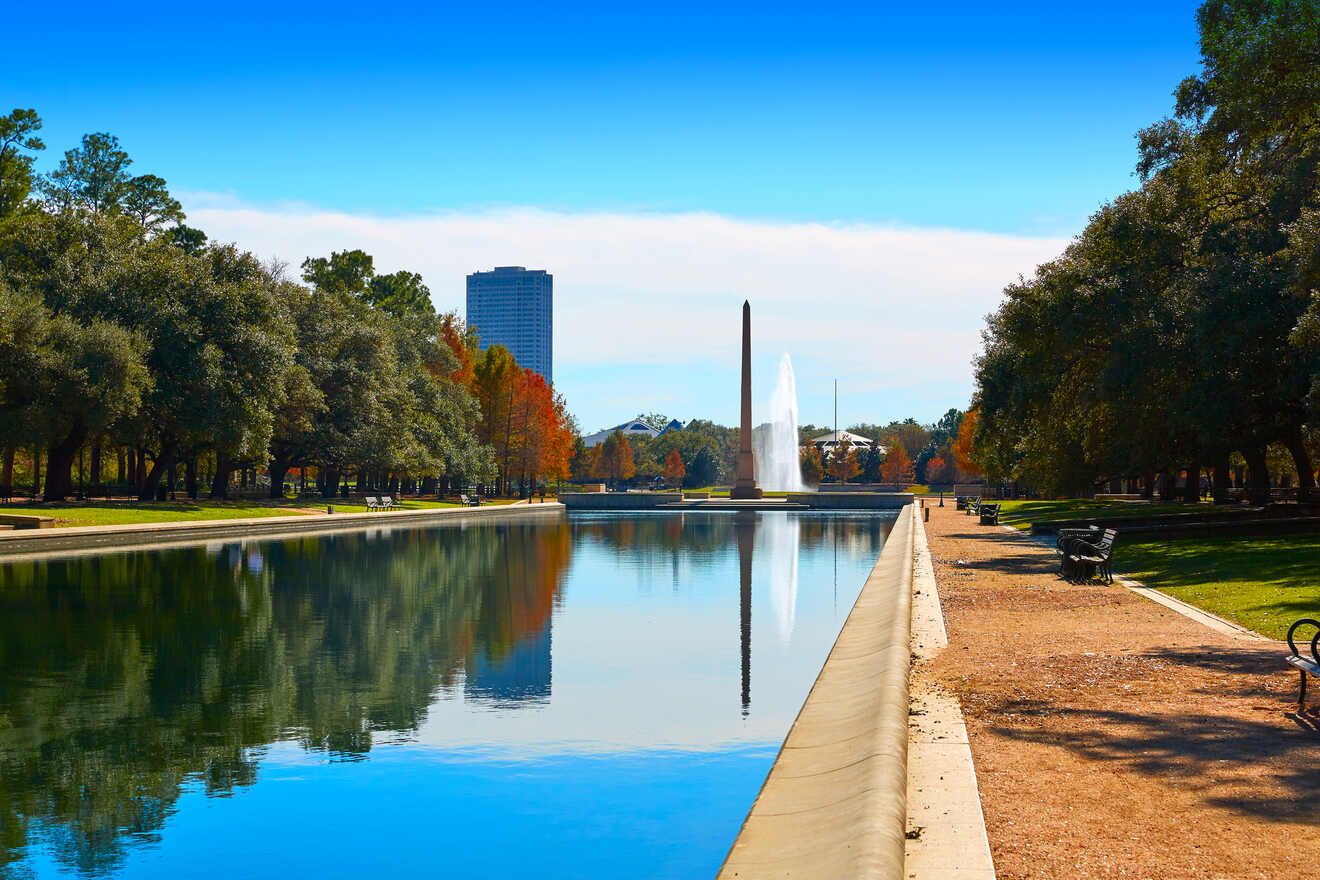 If you love diving into art and culture but also enjoy a good night out, you should go for the eccentric Montrose, located in Midtown Houston, just west of Downtown Houston. Here you can pass from neon-lit tattoo saloons to world-class art galleries and finish the day in great bars, clubs, and restaurants.
For this reason, Montrose has been the favorite spot of hipsters, artists, and musicians from the '60s through to today which makes it a super vibrant and diverse area.
Just nearby, on the west of Montrose, you'll find Houston's most regal and wealthiest neighborhood, River Oaks. This luxurious area is characterized by picturesque streets of perfect yards, green spaces (like the River Oaks Park), and dense and majestic oaks… guess where its name comes from!
If you're looking for a first-class weekend, visit the elegant shopping center, try the exquisite cuisine and exciting social clubs.
Other accommodation in Montrose and River Oaks
Things to do in Montrose and River Oaks
Experience Montrose's best nightlife with your friends
Take Mural Instagram Tour
Walk, bike, or relax in Buffalo Bayou Park!
Go check out the Menil Collection
Have dinner in Steak 48, Le Colonial, or Ford Fry's State of Grace
Have a long walk or run in the Memorial Park
Visit Montrose's great cultural centers like the Printing Museum and the Houston Center of Photography
3. Galleria/Uptown – the shopping paradise!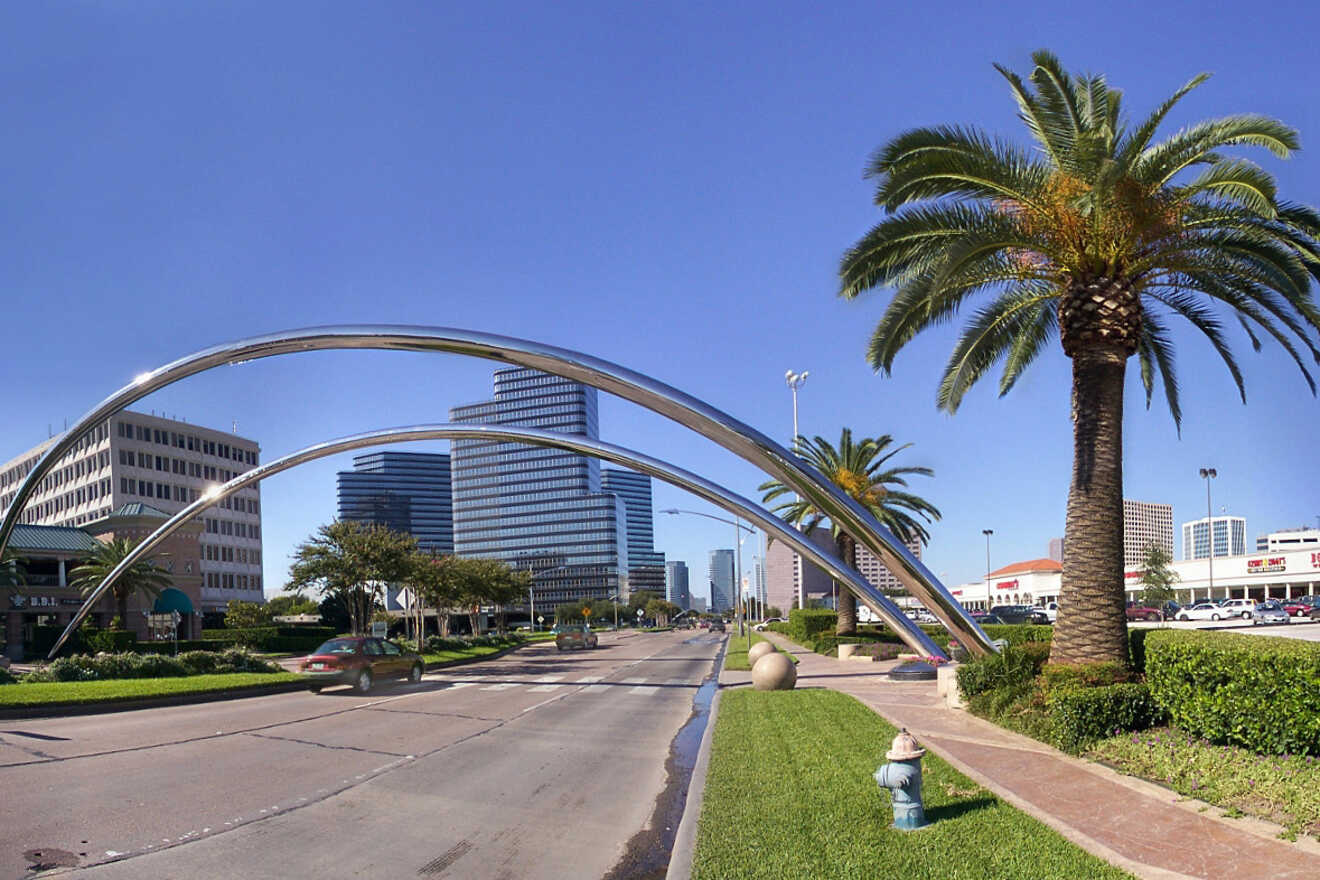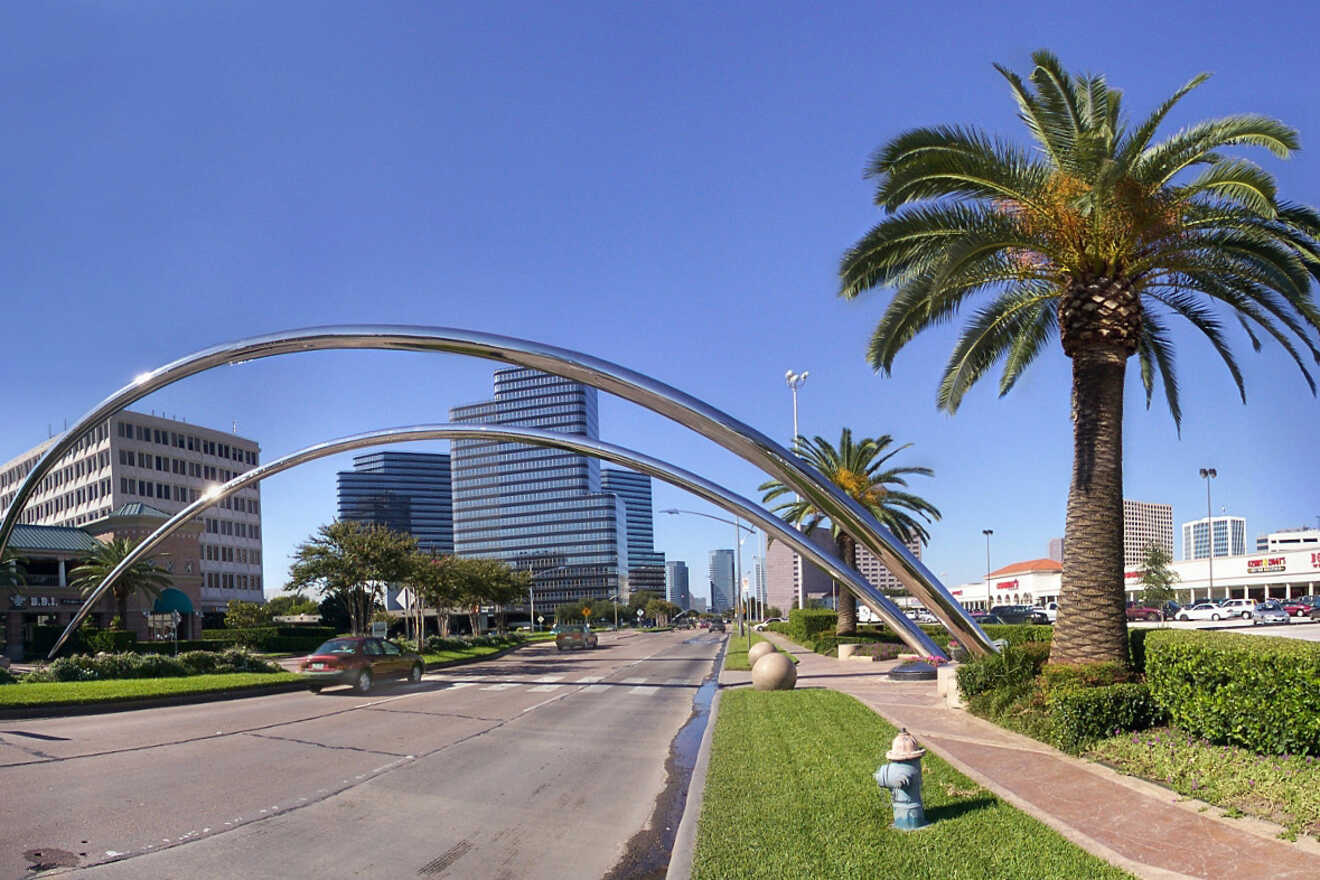 Are you a shopping addict and your budget isn't so much of a concern? Then you'll fall in love with Uptown, just west of Downtown Houston! Here you find the largest shopping center in Texas which attracts more than 26 million people every year, The Galleria Mall.
This popular tourist spot has 375 stores, including the best brands such as Yves Saint Laurent, Versace, Gucci, Louis Vuitton, and many more! But this is not just a mall, it hosts a skating rink, 2 huge swimming pools, and 40 dining places from worldwide cuisine to the local Houston delicious food.
And that's not all, it also offers various entertainment facilities for children and women, a children's play area, spas, beauty salons, etc… you can spend the entire day here (Just try and leave some time for other activities during your stay in Houston)!
I personally don't like shopping, especially when I am traveling, but the Houston Galleria itself is like visiting a small town… I would make an exception for that!
The Galleria is surrounded by exclusive bars, restaurants, and clubs, which make it perfect for a fun night with your friends. As you can imagine, near Galleria you'll find the best luxury hotels with stylish designs, but I also found some cheaper choices if you want to stay on a budget.
Other options in La Galleria/Uptown Houston
Things to do in La Galleria/Uptown Houston
Spend a full day at the Houston Galleria 
Check out Houston Williams Tower, a class A art deco office tower!
Watch a movie in the Rooftop Cinema Club, with the city skyline at your backdrop!
Have an artistic experience at the FOMO Factory
Have a walk in Gerald D. Hines Waterwall uptown Park and check its sculptural fountain
4. Museum District – where to stay in Houston with family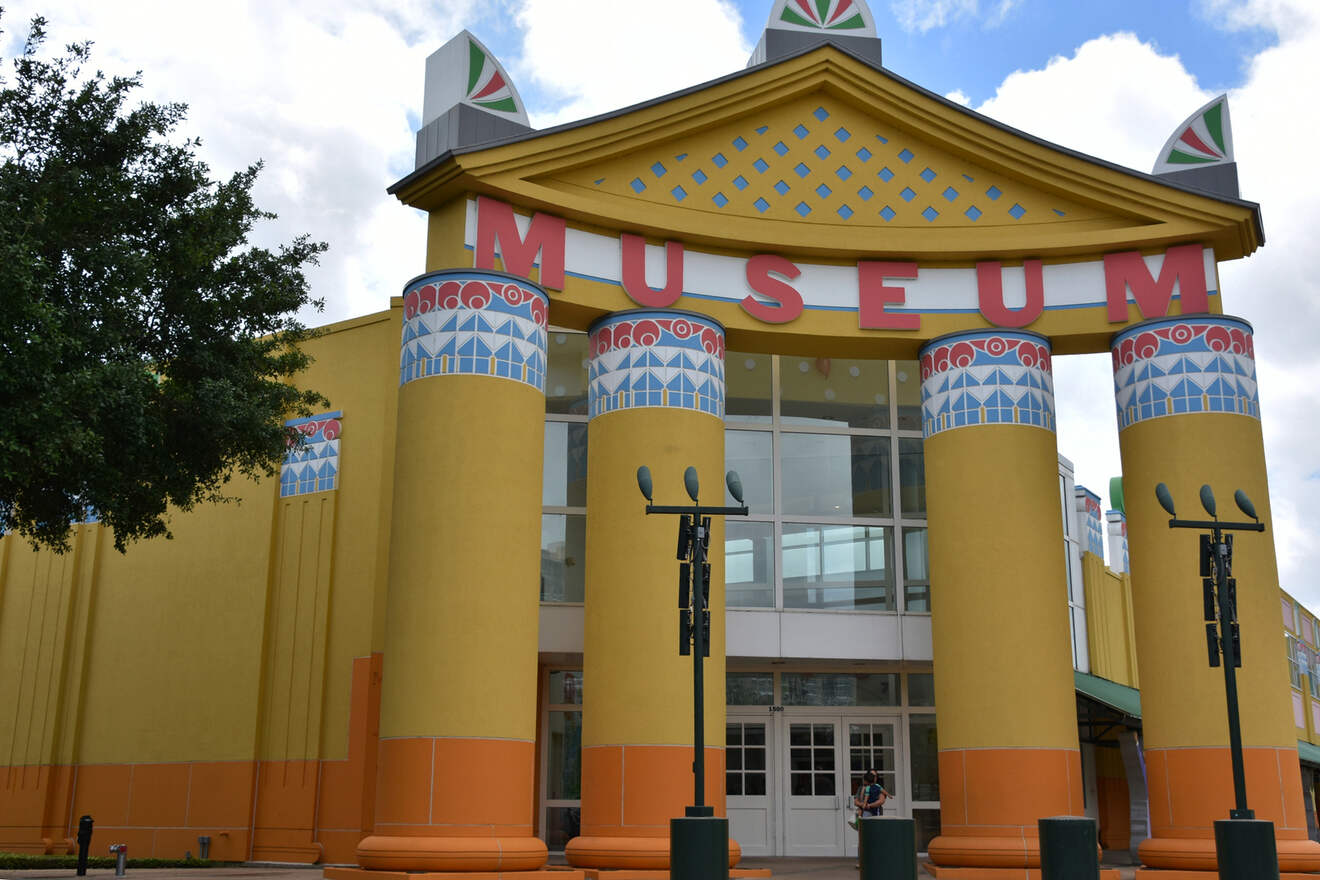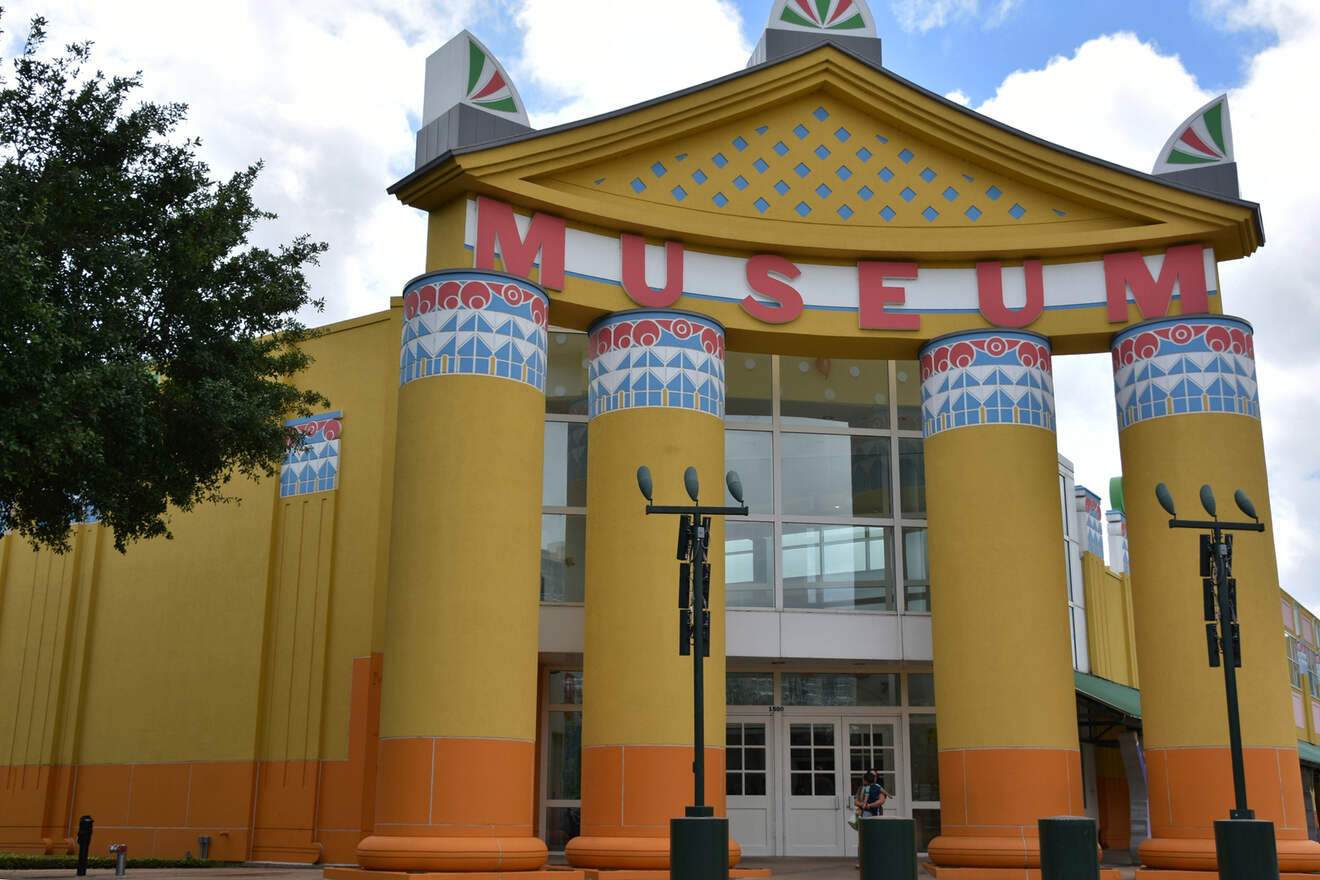 If you're going to have a family vacation, Museum District is definitely the place to be. This quiet area is located in the south of Houston close to the Texas Medical Center, and is one of the best-known cultural districts in the US! With its 19 world-class museums (some of them are even free!) and child-friendly shows, this District meets the desires and interests of every member of the family!
Go check out the interactive exhibits at the Children's Museum and be amazed by the Houston National Museum of Natural Science, featuring a Giant Screen Theatre, a Planetarium, and even a Butterfly Center during your stay in Houston!
Also, home to natural attractions such as Hermann amusement Park, this area can keep you busy for days… You just need to choose where to start!
Other accommodation options in Museum District
Things to do in Museum District
5. Northwest Houston – the best local and cheap neighborhood to stay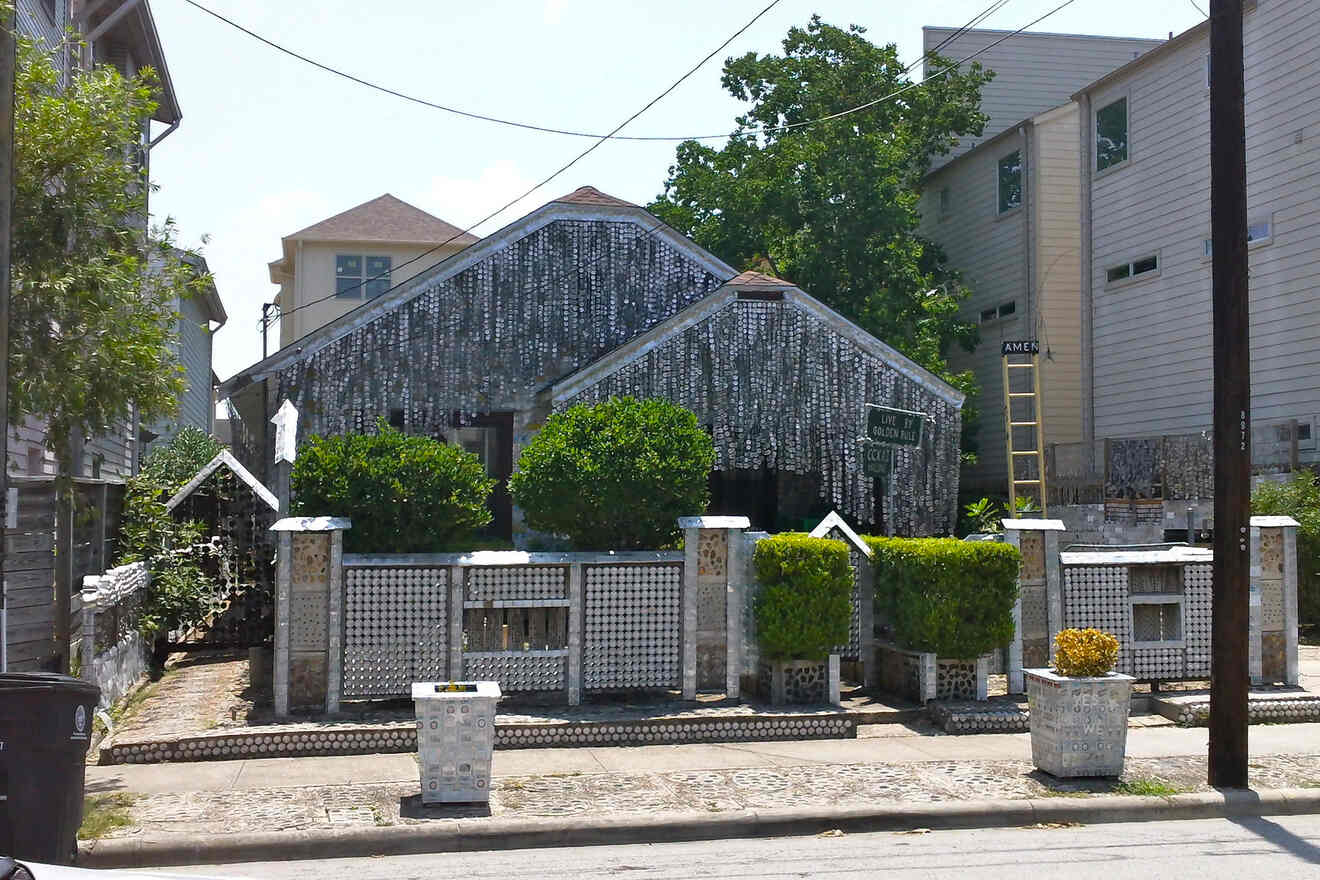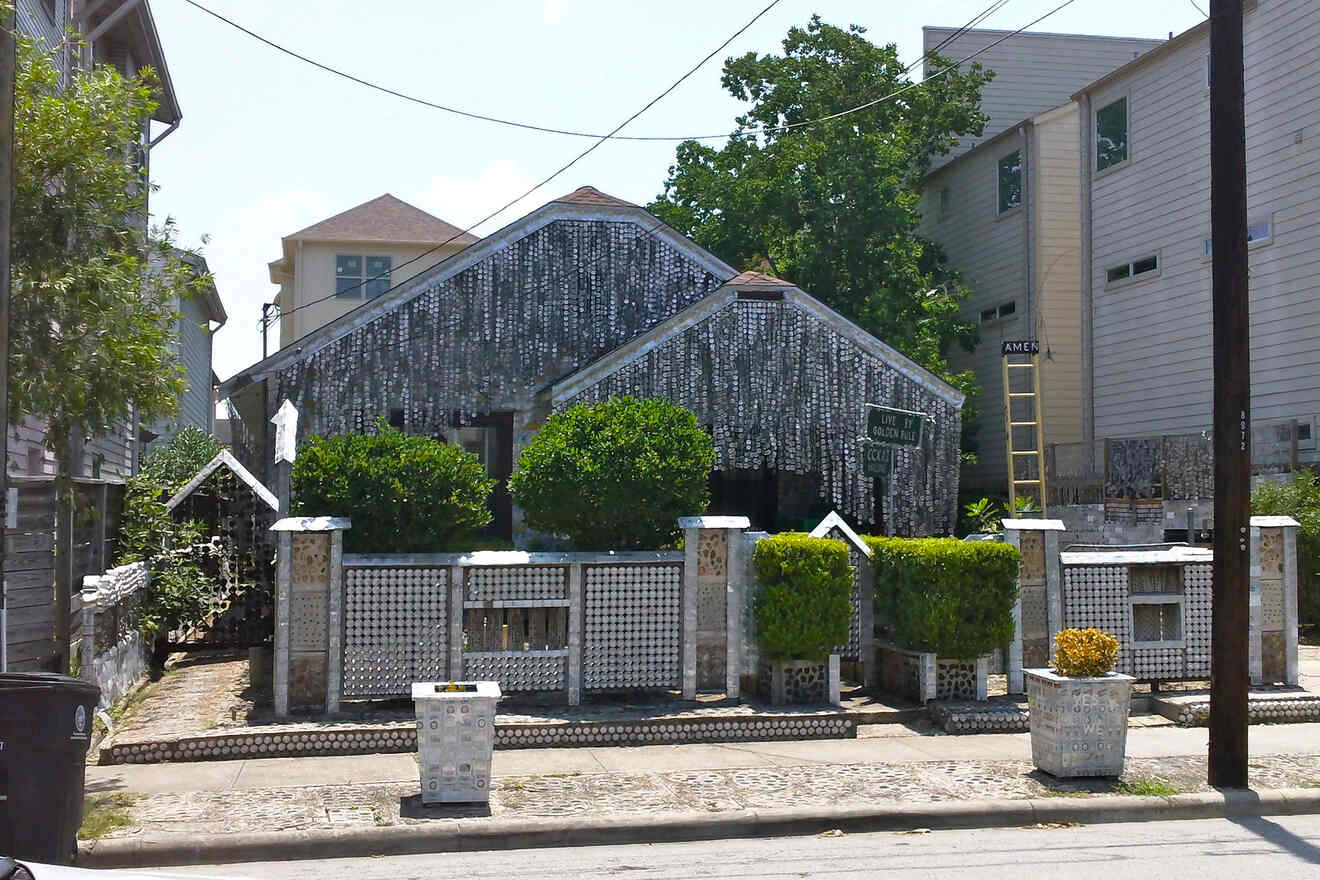 Northwest is the perfect option if you want to experience the typical Houston while staying on a budget. When I travel, I always look for the most authentic areas to experience the real soul of the city and interact with the locals. If you're like me, you will love this part of the town!
Being more residential and relaxed, it will give you a glimpse of the local life at lower prices than the ones you find in the touristy neighborhoods.
Immerse yourself in Houston's everyday life walking, biking, and having picnics in the several green parks, such as the stunning Terry Hershey Park. You can also try something exciting and race Go-Karts at the nationwide indoor go-kart Circuit! Or why not just watch a movie in a traditional theatre or explore the local shops? In the end, Northwest is all about enjoying a quieter pace of life!
Other accommodation options in Northwest Houston
Things to do in Northwest Houston
Frequently asked questions about Houston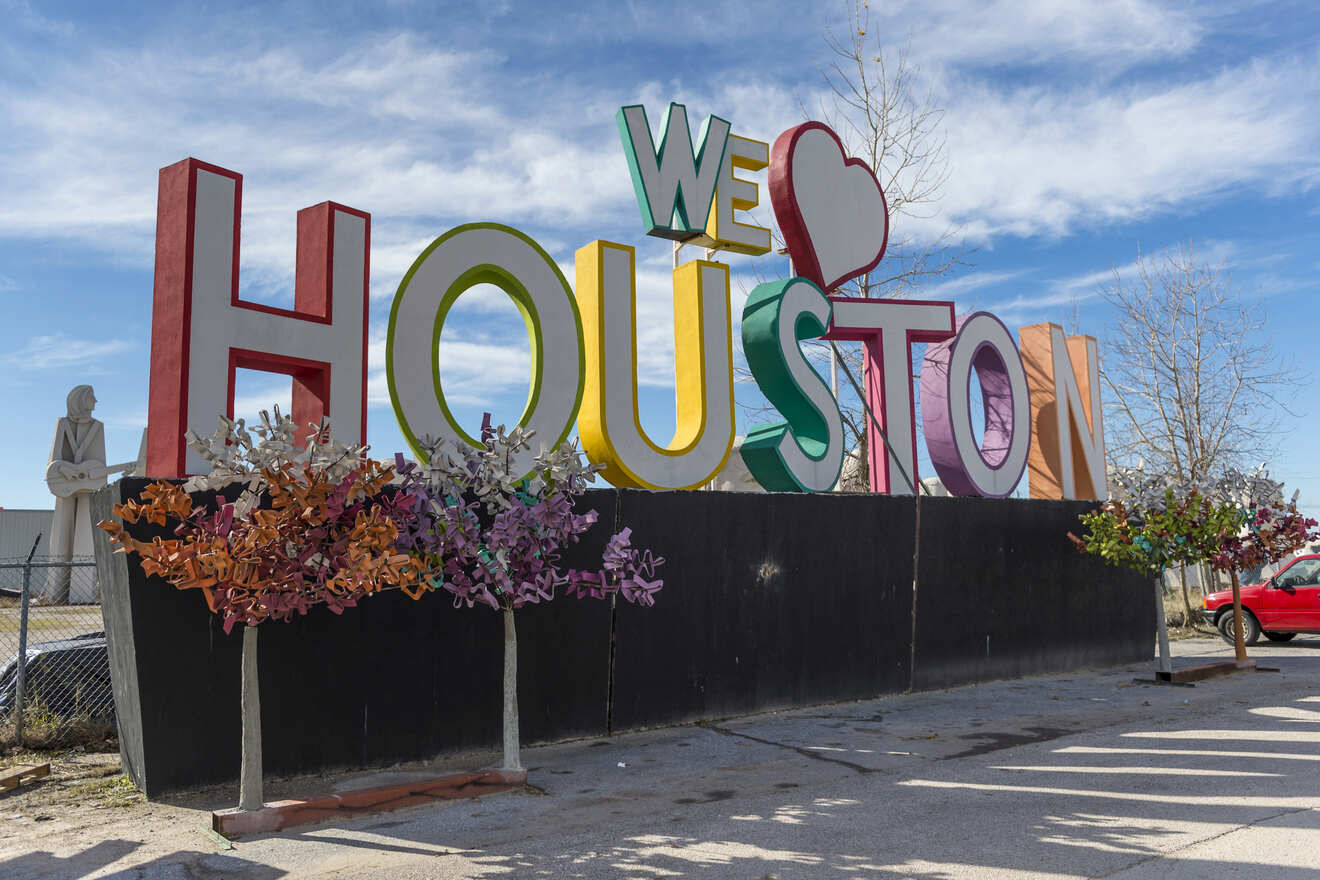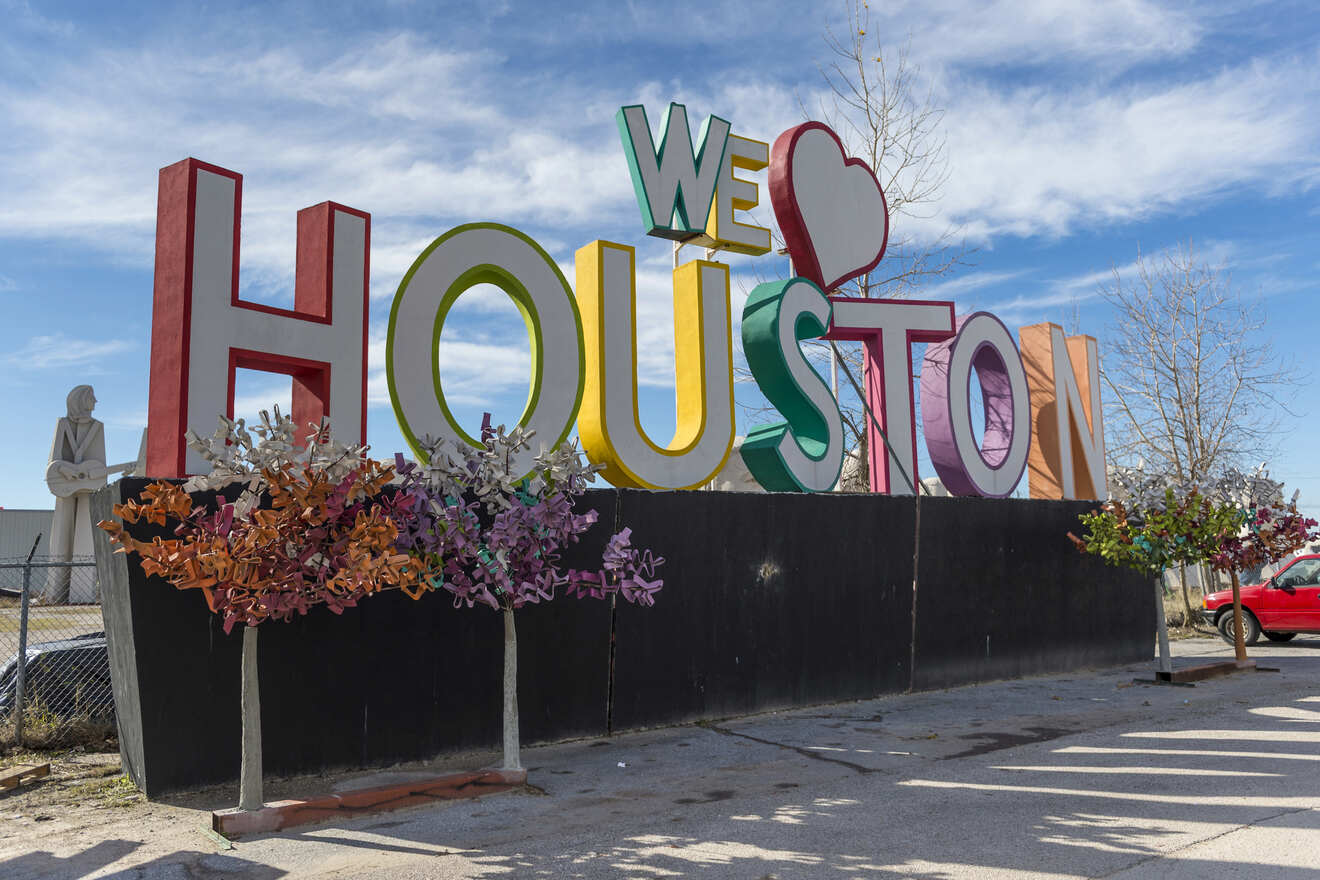 Conclusion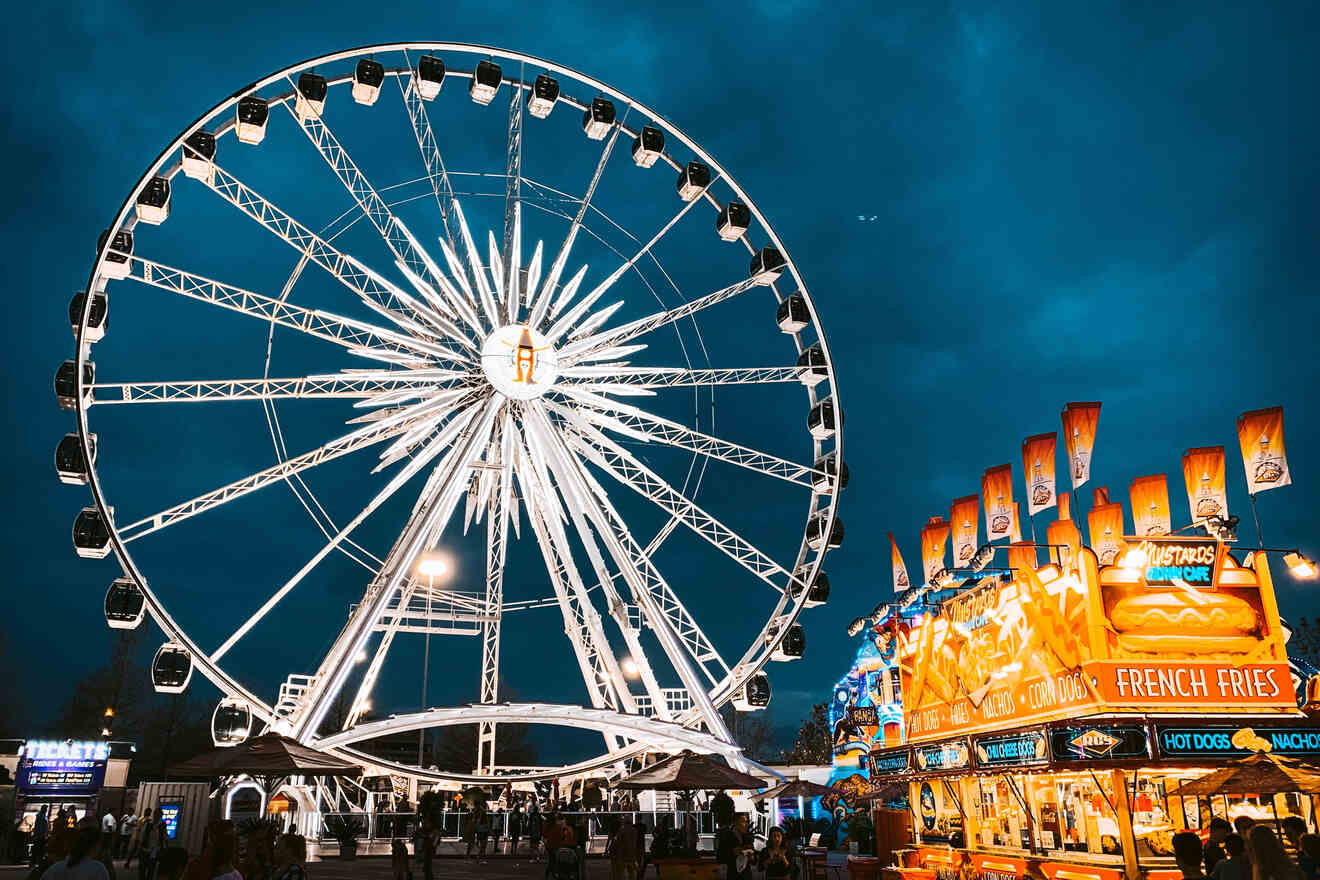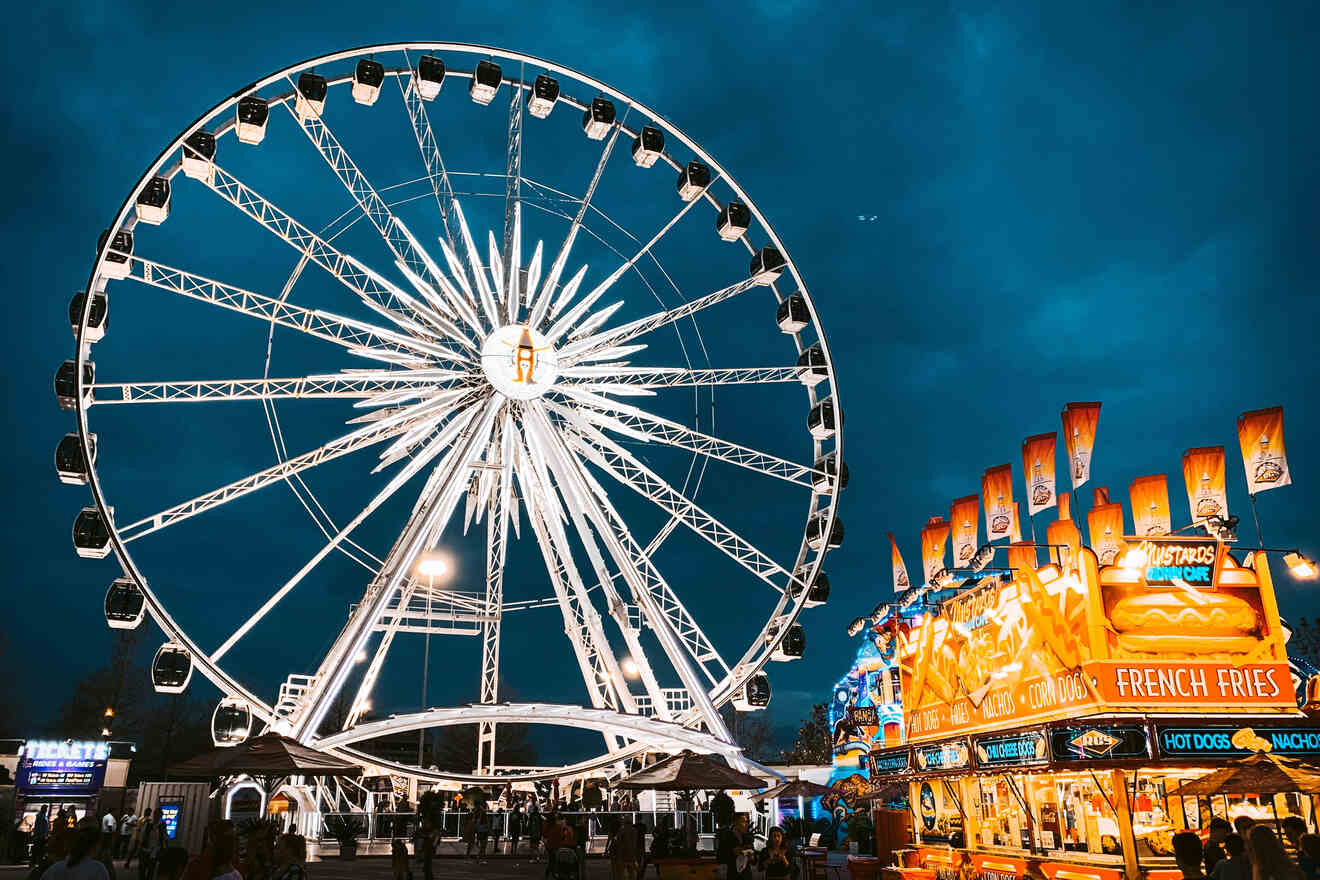 Here we are! Now that you've found out where to stay in Houston, aka Space City, you're free to decide which accommodation to book -luxury, Airbnb, or cheap- and in which neighborhood. Whether you want to party with your friends, have a cultural holiday, or relax with your family, you know that this huge city in the southern United States has the right place for you!
You still cannot make up your mind? Let me give you my top recommendations, here are the 2 best hotels with a great central location and the best value for money:
Hotel Zaza – Located in the heart of the Museum District, this boutique hotel offers a collection of exquisite guestrooms and suites
The Whitehall Houston – Iconic mid-century architecture and award-winning cuisine right in the center of Houston!
I hope this guide will help you make the right choice but don't wait too long to book, this metropolis hosts millions of tourists every year!
If you haven't found what you were looking for in the article, or you wish to give me any suggestions, please leave a comment below. I'm looking forward to answering your questions and receiving your tips!
Have an amazing trip!
Elena
Source link